NBC Sports Network's Olympic Ambitions
The rebranded cable channel takes on ESPN and CBS Sports Network
By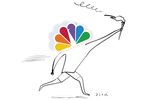 About a year ago, Comcast Chief Executive Officer Brian Roberts blew by News Corp.'s Fox and Walt Disney's ABC and ESPN networks with his winning $4.38 billion bid for the broadcast rights to the next four Olympic Games. Whether that bet proves shrewd or misguided will depend in great measure on Comcast's rebranded sports channel: NBC Sports Network. The new channel, formerly known as Versus, will compete with ESPN and CBS's CBS Sports Network for advertising and fees from pay-TV operators. Fox may also join the fray with a new sports programming channel.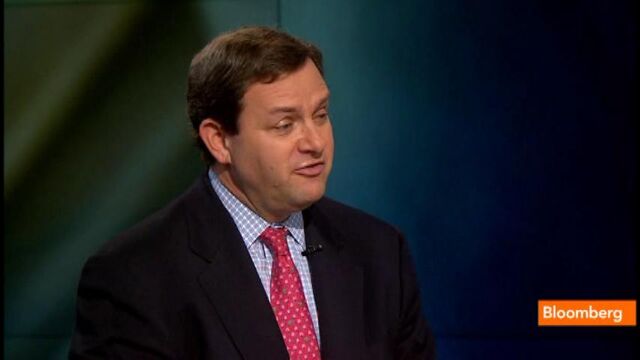 The London Games, whose broadcasting rights NBC acquired long before its takeover by Comcast, will be a big test for the NBC Sports Network. Mark Lazarus, NBC Sports Group's chairman, who last year succeeded longtime sports chief Dick Ebersol, says NBC is putting more than 293 hours of Olympics coverage on the cable network, beginning on July 25. That's an average of 15 hours a day and more coverage of the Games than any cable network has ever tried, he says. "This is a long-term project toward getting more distribution and higher rates because we will have the programming people care about," he says.
NBC Sports Network is in about 80 million homes, 19 million fewer than ESPN. The real disparity is with fans who tune in. ESPN has averaged about 1.23 million viewers aged 18 to 49 for its prime-time programming this year, according to Nielsen ratings data provided by Horizon Media. NBC Sports Network's audience: 142,000 viewers.
Roberts last year said he was counting on Comcast's Olympics investment to be profitable "over the term" of the company's latest Olympic broadcasting deal. NBC Universal, which accounted for 37 percent of Comcast's revenue in the first quarter, is spreading its London Games coverage among its CNBC, Bravo, MSNBC, and Spanish-language Telemundo units to enhance each network's programming. Comcast can hit Roberts's profitability goal by charging pay-TV operators such as DirecTV and Time Warner Cable more to carry the channels because Olympic programming is a "must-have," says Lazarus. Olympics fans will see as many as 20 medal rounds and 22 different sports on NBC Sports Network this summer, including basketball, soccer, and field hockey.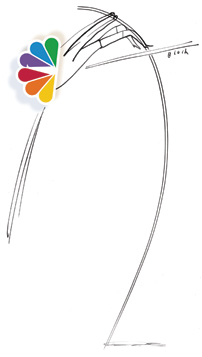 ESPN charges pay-TV providers about $5.15 per subscriber per month, more than any other national cable network, estimates research firm SNL Kagan. That's more than 16 times higher than the 31¢ a month that NBC Sports Network charges operators, Kagan estimates. Lazarus says that leaves NBC Sports Network plenty of room to raise rates—if it can convince cable operators its fare is worth more.
The network also plans to use its increased visibility to secure more TV rights for collegiate and professional athletics, Lazarus says. Today, ESPN is the kingpin of cable sports, with rights to Monday Night Football, Major League Baseball, the National Basketball Association, National Collegiate Athletic Association basketball and football, Nascar racing, all four major tennis championships, and three of golf's four major tournaments. NBC Sports Network's far smaller lineup includes the National Hockey League, Major League Soccer, NCAA hockey, IndyCar racing, the Tour de France, and professional bull riding.
It wants to bid for Major League Baseball rights, to be auctioned off later this summer, if the price is reasonable, Lazarus says. It also plans to build sports programs to challenge ESPN's blockbuster SportsCenter, though Lazarus says NBC's will rely less on anchor showmanship. "It's all about getting a scalable level of quality events and quality original programming," he says. "We will continue to prove to the cable operators that we deserve higher rates."
Comcast, CBS, and News Corp. all want to "have something similar" to ESPN, says David Joyce, an analyst at Miller Tabak. That's helped send the cost of sports programming skyrocketing. So selectively bidding for rights without making fiscally irresponsible decisions is NBC Sports Network's biggest challenge, Lazarus says.
That won't be easy. ESPN last fall inked a deal to pay the NFL nearly $2 billion a year for the right to broadcast Monday Night Football through 2021, a 73 percent increase from its previous contract. NBC has spent $15 billion on sports over the last 15 months, including buying the Olympics through 2020 and extending Sunday Night Football through 2022—both at big increases over past deals.
That's one reason Roberts's success is not a given. In an April 2010 analyst call, Keith Sherin, vice chairman of General Electric, which then owned NBC, said the network lost $223 million on the 2010 Winter Games in Vancouver. And while NBC doesn't report profits for individual channels, the company says its cable network operating cash flow fell 1.4 percent in the first quarter of 2012, to $805 million. The primary cause: higher sports programming costs.
Before it's here, it's on the Bloomberg Terminal.
LEARN MORE