Bahnhof's Office Bunker
Bahnhof's secure, subterranean quarters
Zeke Turner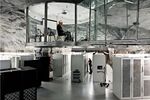 When the Swedish broadband company Bahnhof leased a former World War II bunker in Stockholm five years ago, Chairman Jon Karlung saw an opportunity to reimagine the server farm. "The cliché is some fat guy with a pizza and his Coke in some place in the suburbs," he says. Bahnhof's facility is part space-age greenhouse and part Bond-villain lair, complete with smoke machines submerged in waterfalls and German diesel submarine engines repurposed as backup power generators.
Employees monitor servers for the company's clients (which have included WikiLeaks) in the former command center. During breaks, workers are known to do battle with remote-control helicopters. Bahnhof once hosted its Christmas Party on-site, but one employee went swimming in the waterfall. "We will not have it [here] again," says Karlung.
In June, workers mourned the death of a beloved blowfish named Fluffy, who was electrocuted when a filter malfunctioned in its tank. Its replacement hasn't been decided. "I was going to have piranhas," says Karlung. "But they're so boring. They just stand and do nothing."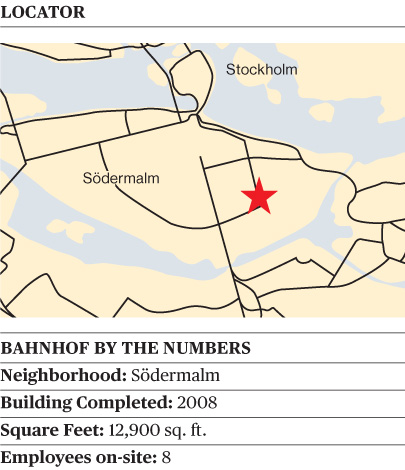 Before it's here, it's on the Bloomberg Terminal.
LEARN MORE