The Libor Scandal Claims Its First CEO
After Barclays's Diamond resigns, attention turns to other global banks
By , , , and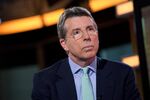 Barclays's $455 million settlement with U.S. and U.K. regulators on June 27 offered the first glimpse of what banks may have to pay to resolve a global investigation of interest rate manipulation. The question now: Who's next?
U.S. and U.K. regulators found that Barclays "systematically" attempted to rig the London interbank offered rate, Libor, and the euro interbank rate starting in 2005. The two-year probe, which involves regulators on three continents, has touched as many as 18 financial institutions, including Citigroup, Deutsche Bank, HSBC Holdings, JPMorgan Chase, and Royal Bank of Scotland Group. A dozen firms have fired or suspended traders in connection with internal probes looking at whether their employees tried to manipulate Libor.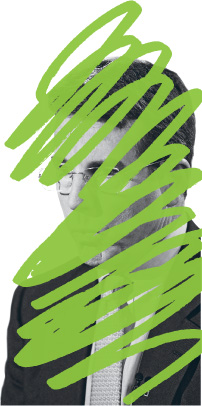 For banking executives, the stakes couldn't be higher. Barclays Chief Executive Officer Robert Diamond and Chief Operating Officer Jerry del Missier resigned on July 3. The American-born Diamond had been under increasing pressure from U.K. politicians to step down. With Diamond due to appear before lawmakers on July 4, Barclays released notes he made after a 2008 call purporting to show that Paul Tucker, then serving as markets director for the Bank of England, hinted that Barclays could cut its Libor rates.
Banks already are facing lawsuits from investors who say they were harmed by manipulation of the rates. "We expect that the cost of lawsuits related to Libor manipulation will dwarf the fines imposed on Barclays," Sandy Chen, a bank analyst at Cenkos Securities in London, said on June 28. Shareholders are suffering, too: Barclays stock fell 15 percent in the days after the settlement was announced.
Regulators including the U.K. Financial Services Authority and U.S. Department of Justice have signaled that more claims are on the way. Barclays "was not an isolated case," Tracey McDermott, the FSA's acting director of enforcement and financial crime, said in a July 2 speech. She said the regulator is conducting "a number of investigations concerning Libor." FSA Chairman Adair Turner said on July 3 that more Libor settlements with banks could happen "before the end of the year." The Justice Department said Barclays is assisting the investigation into other firms and individuals and was the first to provide "extensive and meaningful cooperation."
The investigations focus on whether banks reported false rates in an attempt to hide their true borrowing costs during the financial market turmoil of 2008, and whether traders colluded to rig the benchmark to profit from interest rate derivatives. Traders at Barclays, the U.K.'s second-biggest bank by assets after HSBC, routinely coordinated with counterparts from at least four other banks in an attempt to move interest rate benchmarks, according to regulators.
Libor is determined by a group of banks' daily estimates of how much it would cost them to borrow from one another for different time frames and in different currencies. It is the benchmark for more than $360 trillion of securities, including mortgages, student loans, and swaps. "It's an oligopolistic system dictated by a handful of players with implications for almost everyone in the world," says Michael Livian, CEO of New York financial advisory Livian & Co. and a former banker in Europe for Bear Stearns.
Along with the regulatory scrutiny, many of the banks involved face private lawsuits, including one filed by institutional investors in U.S. District Court in Manhattan seeking damages from Bank of America, Barclays, Citigroup, JPMorgan, and 13 others. The banks have moved to dismiss the suit. "This is a major regulatory issue for the Libor banks that will likely generate significant civil claims over the next four to five years," Bernstein Research analysts led by Brad Hintz wrote in a June 29 note. "Investors should not minimize the importance of this matter."
The scandal's timing, says CLSA bank analyst Mike Mayo, is terrible for already unpopular financial institutions. In a July 2 note, he wrote: "We believe the industry is one more shoe to drop away from major regulatory aggressiveness against the banks given recent mishaps (JPMorgan's trading loss), the presidential election, and a 40-year low for confidence in U.S. banks (last week's new Gallup poll)."
Along with its CEO and COO, Barclays will lose its chairman, Marcus Agius, who will quit once he has found a replacement for Diamond. That won't be an easy task. "It's going to be very difficult to find a candidate that ticks the boxes," says Stéphane Rambosson, managing partner at executive search firm Veni Partners in London. "There are very few internal candidates, and if you look externally, what is Barclays offering? A huge amount of responsibility and scrutiny over pay at a bank with no clear contingency plan."
Barclays "is in big trouble," says Jason Kennedy, CEO of Kennedy Group, a London-based recruitment firm. "The captain is gone, the first officer is gone. The chief engineer has gone, and therefore the oil tanker is drifting with no port of call."