Desk Rentals, the New Economic Indicator
A unit of Berkshire Hathaway picks up on a softening U.S. economy
by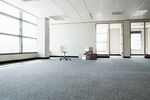 Looking for that economic indicator that picks up on a slowdown? Berkshire Hathaway, the conglomerate headed by investor Warren Buffett, may have what you want. Berkshire Hathaway's furniture rental division saw demand from business clients grow more slowly in the second quarter, indicating that companies are curbing spending amid less optimism about the U.S. economy.
Demand is "simmering compared to where it was at the beginning of the year, when it looked like the recovery, at least from our perspective, would have been pretty robust," says Jeff Pederson, the new chief executive officer of Berkshire's Cort Business Services, the world's largest provider of rental furniture. "It's not flatlining, by any stretch of the imagination, but it has slowed down."
Buffett, who built Omaha-based Berkshire into a company valued at more than $200 billion that sells products from ice cream to insurance, uses results at the company's more than 70 operating units to measure the health of the economy. He highlighted Cort's rebound in a February letter to shareholders as an example of how businesses not tied to housing have recovered since the recession ended in 2009.
Uncertainty about the European debt crisis and the next sources of economic growth may have slowed second-quarter spending, Pederson says. "I've heard nothing from our business-to-business clients that would indicate that it's a cash issue," he says, referring to the slowdown in furniture rental. "It's more cautionary. Where is the growth really going to be by yearend?" The U.S. economy is expected to grow 2.2 percent this year, the median estimate of 70 economists surveyed by Bloomberg. Economists had earlier hoped for growth closer to 3 percent.
Other indicators are showing softness, too. The Chemical Activity Barometer is a measure of demand for obscure but important chemicals such as caustic soda (used in paper production), polyvinyl chloride (for plastics), and titanium dioxide (a component of paint). The barometer usually rises and falls with the Federal Reserve's industrial production index, but lately it hasn't been keeping up with the Fed measure. Instead it has been flattening, a sign of possible trouble ahead.
"We're early in the supply chain," says Kevin Swift, chief economist of the American Chemistry Council, which prepares the barometer.
Before it's here, it's on the Bloomberg Terminal.
LEARN MORE