Elon Musk's Incredible Month
by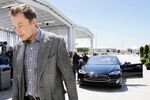 Elon Musk stood inside a 5.5-million-square-foot building in the outskirts of Silicon Valley and introduced the all-electric Tesla Motors Model S sedan. During a brief speech on June 22, Musk talked about deriving great pleasure from setting up a factory in this famously expensive part of the world and pumping out cars made by former union workers. As he spoke, hundreds of Tesla employees clad in red and black clothes—some of them waving American flags and wearing American flag visors—let out a roar, the likes of which I haven't heard in a while.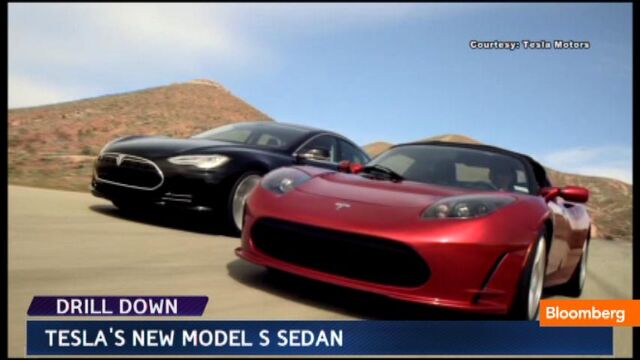 It's somewhat odd and somewhat comforting that the most exciting American industrialist going is the South African-born Musk. Bright, ambitious people do still choose to set up shop here, and some of them build spacecraft in addition to new forms of vehicles and solar technology. Well, at least one of them does.
(Full disclosure: Like Musk, I'm a South African-born American citizen. Unlike Musk, I'm not allowed near heavy machinery … for a wide variety of reasons.)
The Model S launch was a true spectacle—one that would warm the heart of a cynic, even if for only a moment. As machines hummed away assembling cars, some of the vehicle's first buyers showed up to collect their booty, then drove off to a standing ovation from the Tesla employees.
Musk talked about "breaking the illusion" that electric cars had to be subpar performers, while a handful of sedans were sent off to meet their owners in Chicago and Disneyland—part of the company's policy to deliver new cars anywhere that "makes the customer smile."
All of Musk's projects seem insane and courageous in equal parts. No doubt the man has had one of the greatest months of any entrepreneur in a long, long while. His SpaceX team did what it promised by delivering cargo to the International Space Station, and now Tesla's workers have pumped out an electric car that looks good enough for consumers to lust over.
Musk says he hopes Tesla will sell enough cars to go from employing about 2,000 people to employing 10,000. It seems unlikely. Yet on this summer Friday, it was a very nice possibility to embrace.
Before it's here, it's on the Bloomberg Terminal.
LEARN MORE