Will Facebook Friend Preteens?
The site is considering a new set of users to revive growth: preteens
By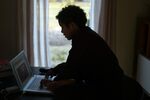 When Mary Kay Hoal started a social networking website for kids in 2007, the mother of five wanted to create a wholesome service her young family could enjoy. She quickly realized that catering to children on the Internet requires paying a steep toll. Hoal says she burned through hundreds of thousands of dollars just so her site, Yoursphere.com, could comply with the Children's Online Privacy Protection Act (COPPA), a 1998 law that sets strict rules for sites targeting preteens. Its main requirement: that sites get parental consent before collecting personal information about children or allowing them to open accounts.