Will Facebook Friend Preteens?
The site is considering a new set of users to revive growth: preteens
By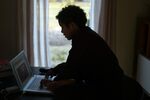 When Mary Kay Hoal started a social networking website for kids in 2007, the mother of five wanted to create a wholesome service her young family could enjoy. She quickly realized that catering to children on the Internet requires paying a steep toll. Hoal says she burned through hundreds of thousands of dollars just so her site, Yoursphere.com, could comply with the Children's Online Privacy Protection Act (COPPA), a 1998 law that sets strict rules for sites targeting preteens. Its main requirement: that sites get parental consent before collecting personal information about children or allowing them to open accounts.


Hoal, a Davis (Calif.) entrepreneur, tried working with a number of third parties—phone banks, credit-card companies, identity verification services—before settling on an e-mail notification to parents when their kids try to sign up. Parents must respond before the account becomes active. "It's a headache for a website publisher," she says.
The law that blew Hoal's budget will take on new importance now that Facebook, the world's largest social network, is exploring whether to open its site to kids, according to Bloomberg News. Doing so could help the company tap a new population of potential members. Facebook needs the help: It already has reached almost 1 billion members, and a recent report by ComScore says the social network's growth has slowed dramatically—a warning sign for some investors. Allowing preteens to create profiles would introduce a valuable new demographic for advertisers to reach.
And yet the idea of opening Facebook to youngsters makes some uncomfortable: "What's next? Facebook for toddlers?" says James Steyer, chief executive officer of Common Sense Media, a child advocacy organization. "Facebook should not target children under 13. Period." The problems of keeping children safe online became horrifyingly apparent on June 12 when Skout, a mobile social network popular with teens, partially suspended its service after three adult members allegedly raped minors.
Currently, preteens are not permitted to create a profile on Facebook. But many lie: A Consumer Reports survey last year claimed that Facebook has 7.5 million users younger than 13. Eric Goldman, an associate professor at Santa Clara University School of Law, says "having Facebook comply with COPPA might be better than the current situation, where Facebook basically treats underage users like adults."
Facebook says it's difficult to enforce age restrictions on the Internet, in part because parents help kids access online services. "We are in continuous dialogue with stakeholders, regulators, and other policymakers about how best to help parents keep their kids safe in an evolving online environment," says company spokesman Andrew Noyes. Facebook declined to comment on whether it plans to lower its age limit.
The social network, which raised $16 billion in its recent initial public offering, could easily afford to implement a parental verification system—and given Facebook's history of privacy-related public-relations blowups, it may want something that goes beyond what COPPA requires. Last year, when Vincent Cannistraro created WhatsWhat.me, a social site for kids, he was careful to follow COPPA by setting up ways for parents to e-mail or fax permission slips, or provide a credit-card number. (The free site charges the card a penny only to make sure it's active.) In addition, the Waltham (Mass.) startup requires that every new member take a Webcam photo, which is reviewed by an employee to make sure the person in the photo is a child. Each time members log in, they take another Webcam photo. Facial recognition software checks to ensure the photos match. Cannistraro says adults try to register or log in under existing accounts "all the time," but the added security blocks them.
To comply with COPPA, Facebook would also have to offer parents the option to not have their children's online activities tracked. That could be problematic because Facebook makes the majority of its revenue by mining user data and serving targeted ads. If large numbers of parents opt not to let Facebook track their children, then advertising to them could become a challenge since online advertisers have come to expect a certain level of detail about who their ads are reaching. Chad Perry, founder of an Orem (Utah) social network for kids called ScuttlePad, says sponsorship negotiations with a publishing company fell through when he refused to link users directly to the company's site. Perry says he forbade the practice because he can't control content on a third-party site.
"I'm open to advertising but it has to be right for us—it has to be safe and not promote ideas that are going to affect kids in a negative way," says Perry. "However, the only way to stay free in the long run is through advertising. And that's our challenge every day."
Before it's here, it's on the Bloomberg Terminal.
LEARN MORE