Campaign Fundraising Gets a Text From the FEC
The FEC greenlights political donations by cell phone
By and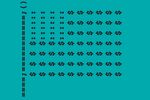 You can already send money to your favorite charity via text message. Now it may not be long before you'll be able to do the same for political candidates. On June 11 the Federal Election Commission unanimously agreed to let campaigns begin accepting modest political contributions via mobile messaging, a ruling that even campaign finance watchdogs lobbied for as an antidote to the influence of billionaire-funded superPACs.
If phone companies sign on, candidates, parties, and independent political groups will soon be allowed to register for a unique five- or six-digit "short code." Supporters could then text that number with a donation, which will appear on their cell phone bill. Campaigns won't know who sent them money, only what phone number it came from. Federal election laws require campaigns to keep records of donors who give more than $50, and to disclose those who give more than $200 a year, so the FEC is limiting texted contributions to $50 a month per cell phone number. Campaigns will also have to make donors attest that they're U.S. citizens, at least 18 years old, and putting forward their own funds—not those of a relative or employer who pays the bill.
Mark Armour, a Los Angeles-based political consultant who petitioned the FEC to allow text fundraising, predicts it could herald "a sea change in campaign finance" by giving candidates a quick and direct link to the pockets of small-dollar donors. Campaigns could plaster their short code on banners at rallies, vacuuming up money on the spot. Once they have the phone numbers, they could go back to supporters again and again. According to CTIA, the lobbying group for wireless providers, there were 234 million U.S. cell phone subscribers as of late 2011. Armour says candidates could rake in "tens of millions of dollars" this year by text, adding, "I can't even put a ceiling on it."
One indicator of how willing people are to tack donations onto their wireless bills: The Pew Research Center reported in January that 9 percent of Americans have made charitable contributions with their mobile phones, a practice that took off after the American Red Cross used texting to raise $32 million for Haiti relief efforts after the 2010 earthquake.
It's not just political fundraisers who are imagining a windfall. Companies called aggregators, which serve as middlemen, will collect the contributions from wireless providers and distribute them to campaigns, taking a cut for their work. The phone companies would also get a share. "It's my personal belief that the carriers will say yes [to the idea]," says Alan Sege, vice president at m-Cube, an aggregator that wants to begin working with campaigns by this summer's Democratic and Republican Party conventions. After all those fees, campaigns may only clear 50 percent to 70 percent of a donation.
That's apparently enough for Mitt Romney and Barack Obama. Their campaigns, along with 15 members of Congress, lobbied the FEC to give text fundraising its blessing. "What's nice about your request is it's brought together Obamney—Obama and Romney," Republican FEC Commissioner Donald McGahn told campaign finance lawyers at a hearing on the matter. "This may be the last time this year that they agree."
BOTTOM LINE -
The bottom line: A new federal rule allowing people to text political contributions may be a boon for campaigns, even after middlemen take their cut.
Before it's here, it's on the Bloomberg Terminal.
LEARN MORE