When Venture Capitalists Become IT Consultants
By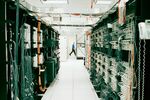 When Equinix Chief Information Officer Brian Lillie wants new business tools, he seeks advice from a venture capitalist, bypassing sources like IT consultants or the biggest names in enterprise software.
He takes that unusual route because many of the latest innovations in cloud computing and software-as-a-service are coming from startups, not enterprise mainstays like Oracle or International Business Machines. Venture backers who get early looks at emerging companies as they consider cash infusions can be the best guides to the most promising new technology.
Lillie regularly speaks to Asheem Chandna at Greylock Partners, John Vrionis at Lightspeed Venture Partners, and Scott Sandell at New Enterprise Associates.
"I'll call them up and ask, 'Do you know of something that would solve this problem? What should I be using?'" Lillie said. "The possibilities are cropping up so fast now. My contacts help me filter through the baloney, and I might find a way to solve a problem nobody else is solving."
There were 573 venture deals for enterprise software companies last year, up 37 percent from 2009, according to the National Venture Capital Association. The trick for Lillie to find the right fit for Equinix, an Internet data-center operator, is identifying the standout startup among the hundreds of choices, many of which have unproven technology or lack needed scale.
More than ever, chief information officers like Lillie rely on their peers and venture capitalists to learn which products would make business easier and—just as crucial—avoid the ones that would make things harder.
Chandna, whose firm invests in enterprise startups including Workday and Dropbox, says the calls and visits from CIOs have become more common as businesses use data virtualization and try to figure out how to move their servers to the cloud. These days, they reach out at least a dozen times a month.
Even IBM, the world's largest computer services provider, brings its enterprise customers to meet with venture capitalists. Clients want to hear about services they should be using, directly from the people who have already vetted the options.
"The customers want to know who these startups are, so we really need to pay attention to what these guys are doing," said Claudia Fan Munce, head of IBM's venture arm.
Many of the tools Lillie adds fit technology needs that didn't have clear solutions when he became CIO in 2008. Equinix didn't have a way to collaborate with customers on one network—now handled by Box. It lacked a single sign-on tool for business applications—now done by Ping Identity. It needed automated marketing—now facilitated by Marketo.
Some of those came out of tips from venture investors, and others came from Lillie's CIO peers at companies including Clorox, Informatica, and Qualcomm. For an infrastructure question, he'll call Bask Iyer at Juniper Networks. For an applications question, he'll call Chris Bedi at JDSU.
Lillie wrote down "Ping" after hearing two people mention it at a meeting of CIOs at Electronic Arts. He asked his peers how the startup's single sign-on tools measured up against Okta and McAfee, and decided to try it. Employees had been using separate passwords for every business tool. After Lillie sent out an e-mail about Ping, a single log-in home page with buttons for different applications, half the company was using it within two hours.
ServiceNow, an online tech support provider, fields questions from Equinix employees, thanks to a referral from Bedi, who used the site when he was CIO of VeriSign. "He called me up and said, 'Whatever you're doing in this area, stop doing it and move it over,'" Lillie recalled. "I said, 'That's the best advice you ever gave me because we run IT on that thing.'"
Previously, requests to IT came in from six different systems plus e-mail, he said. Now there's a single page, from a button on Ping, and Lillie can sort the requests by type and region. "We can have an intelligent conversation about what's the most important thing to do," he said.
A proliferation of apps with "freemium" versions or low-priced monthly subscriptions have taken away the financial risk of trying out products from startups, said David Smoley, CIO of Flextronics, who is also one of Lillie's go-to guys.
"We need to be experimenting, because the next 10 years are going to be defined by these little breakthrough companies," Smoley said. "I don't know exactly how social is going to work in the enterprise, and today mobile is not a huge driver of what we do and how we do it. But it's clear to me from what happened in the consumer world that they're both going to be impactful."
As involved as Lillie and his peers try to be, some software still gets adopted without input from the chief information officer. Mike Tuchen, chief executive officer of Rapid7, a 250-employee company that evaluates corporate security risk, got a shock after an audit of applications in use.
He expected to find about five apps—but there were about 50, some charged to corporate credit cards. About 75 percent of them didn't pass the company's security tests.
"Each one of the applications did have an actual business sense," Tuchen said. "Once we started to realize how broad-based that cloud usage was, we started to be a little more deliberate in trying to make sure they were safe."
After screening, Rapid7 still uses about 40 applications because employees clamored for them. Everything gets cleared by the CIO, though, and any companies that can't fix security issues are banned.
Lillie admits that not every startup ends up being the cost-effective, user-friendly service it claimed to be. Box, Ping, and Marketo are among "the ones that worked," he said, reflecting on his vetting talks with venture capitalists. "Sometimes I'll call and they're like, 'Dude, stay away, it was twice as expensive as advertised, very complex, and hard to maintain.' And those get filtered out."