Target's City Ambitions
The retailer tackles cities with a crop of smaller, lower-profile stores
By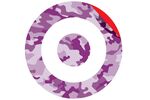 In a landmark building in Chicago's downtown Loop, Target is putting the final touches on what's arguably its most radical experiment since bringing designer goods to the masses 15 years ago. In late July a new kind of Target—prosaically named City—will open on South State Street, just down the block from a Macy's and across the street from a Forever 21. City stores, which are two-thirds the size of typical Target big boxes and may shrink further, will also open this year in Los Angeles, Seattle, and San Francisco.
The downsized outlets may be the key to unlocking the full value of Target's cheap-chic playbook. Urban sophisticates who lust after a Michael Graves teapot or a Jason Wu skirt have mostly had to traipse to the burbs to get their fix. "It's like we've been dating long distance," says Target Executive Vice President John Griffith, while conducting a guided tour of the unfinished Chicago store. "Now we're going to be right in their backyard."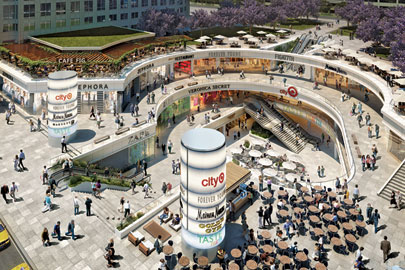 While about 10 percent of Target's 1,760 stores are in what it calls urban areas, the chain has traditionally shied away from central business and shopping districts. Target, even more than other big-box retailers, relied on America's suburban sprawl to drive revenue growth—a strategy that eventually petered out. Before the recession hit, the company was opening a new location every four days on average; in the first quarter of 2012 it added one. Were it not for its popular credit card, which offers 5 percent off purchases, and robust grocery sales, Target's 2011 revenue growth of 3.7 percent would have been much lower.
That's why the Minneapolis-based retailer is moving deeper into cities and next year will embark on its first international expansion, opening Target stores in Canada. With these forays, the company aims to boost revenue 40 percent, to $100 billion, by 2017.
The City store's appearance in Chicago coincides with the reversal of a nationwide trend: the urban exodus that began in the 1960s. For the first time in 20 years, cities are growing faster than suburbs and exurbs. The Loop, whose population has tripled, to 20,000, over the past decade, typifies the boom. One avenue away from the City store is a gleaming residential tower called The Legacy. One-bedroom condos in the 72-story building, which was completed in 2009, are selling for as much as $600,000. The neighborhood's 300,000 workers spend more than $1 billion a year at local stores, according to the Chicago Loop Alliance.
While Wal-Mart Stores, Walgreen, and CVS Caremark are also focusing on cities, none hold the same appeal for the downtown crowd as Target, says Leon Nicholas, an analyst for Kantar Retail. To appeal specifically to urban customers, the Chicago store was completely reorganized. At a typical Target, women's apparel is at the entrance. In Chicago, shoppers instead will find a line of Champion athletic clothes, which Griffith considers a better fit for business travelers who forgot to pack shorts for the hotel gym. Paper towels come in packs of four instead of 24, and lawn furniture will make way for air mattresses aimed at apartment dwellers with out-of-town guests.
After years of using stylized TV commercials and low prices to lure shoppers to nondescript boxes adorned with the famous bull's-eye logo, Target will now have to become practiced in the art of window displays. With the new City locations, the trick will be defining what Target means in an undefined space. "If we get too department store-y, we are going to send a message that you can't get that great value," says Griffith. "And we don't want to do that." So while the windows will feature mannequins—another Target first—the decorations will be minimal so as not to block the view into the store. It's vital that passersby see that "this is a Target store, and a really cool Target store," Griffith says.
The economics of downsizing stores can be challenging. Wal-Mart has struggled with its Neighborhood Markets locations, closing some before announcing an expansion plan this year. Target will raise some prices to offset higher commercial rents. The City stores will also feature a fresh foods section with produce and prepared meals, a bid to get shoppers to visit more frequently. Yet more foot traffic means high-volume items such as toilet paper will sell out faster, and replenishing shelves hasn't been a Target competency, says Nicholas. Its "strength is in marketing, and its weak spot has always been operations."
Target will have fewer than 10 City locations by next year and says it will wait until it has figured out how to make them profitable before possibly opening hundreds more. Anticipation is already building in Chicago. "I'm so excited," says Kathleen Castillo-Clark, a 28-year-old stay-at-home mom who was recently pushing her stroller down State Street. "This is where I shop anyway, so it will be easier. I'll probably come more often, too."
Before it's here, it's on the Bloomberg Terminal.
LEARN MORE