Why Everyday Low Pricing Might Not Fit J.C. Penney
Alexander Chernev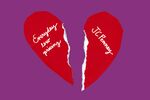 J.C. Penney's move away from frequent promotional discounts to everyday low pricing caught many Wall Street analysts, retailers, and consumers by surprise. Virtually overnight, the retailer, which offered about 590 sales promotions last year, abandoned a strategy it had followed for decades to join the ranks of retailers that offer low everyday prices. The sudden change—followed by a first-quarter loss—isn't necessarily the right strategy for J.C. Penney.
The retailer's decision calls for a transition from the "high-low" pricing popular among apparel retailers such as Macy's, Nordstrom, and Kohl's—which involves frequent deep discounts from relatively high base prices—to the "everyday low pricing" popular among mass retailers such as Wal-Mart , Home Depot, and Target. J.C. Penney justifies the move by pointing out that less than 1 percent of its revenue comes from items bought at full price, whereas nearly three-quarters of the merchandise it sells is discounted by 50 percent or more. Its managers reason that the base prices are meaningless and it's a more sensible strategy to lower prices to the point at which the highest levels of sales and profit are likely to occur.
Although intuitively appealing, the everyday-low-price strategy could backfire.
First, lowering the base price is likely to devalue image-based items such as apparel. Consumers often look at price to determine the quality of an item: The higher the base price, the higher the perceived quality and exclusivity, and vice-versa. Customers of traditional fashion retailers that use the "high-low" strategy tend to attribute sales promotions to the retailer rather than to the manufacturer and are less likely to associate price discounts with lower quality. In J.C. Penney's case, however, consistently low price will trickle directly to the brand—for example, MANGO, Ralph Lauren, and Nautica—potentially diluting its equity. While it is true that some companies have succeeded at pursuing a low-price strategy, many operate in a very different product and consumer space.
For such mass retailers as Wal-Mart—which sell commodity, utilitarian products—the issue of price-quality inferences is less relevant than for apparel retailers like J.C. Penney, at which image is a key aspect of a products' perceived value. In the apparel sector, Gap has been able to pull off an everyday low price model by promoting its own tiered private labels (Old Navy, Gap, Banana Republic) in stores that cater to different target markets.
What's more, J.C. Penney's strategy could put it at a competitive disadvantage when competitors run sales promotions; chances are that the retailer's everyday prices will end up higher than rivals' deeply discounted prices. The discrepancy is likely to be greatest when all retailers are running massive sales promotions such as Black Friday. By committing itself to fixed prices, J.C. Penney inadvertently curbs its ability to respond dynamically to changes in the competitive environment. This might not be a big problem if J.C. Penney were to carry unique, high-demand items, but that's a strategy few retailers have been able to implement successfully.
At the crux is this question: Will the retailer derive profits almost exclusively from private labels (as the Gap does) or will a large share be driven by national brands (per Macy's). Each approach is associated with different customer behavior. J.C. Penney's pricing strategy is more congenial to private labels because eliminating frequent sales promotions lets a company focus on brand-building—simplifying the consumer's decision-making process by effectively taking price out of the equation. This is not the case with national brands that build image and leave it to retailers to please consumers with price, availability, and service.
J.C. Penney's problem is that at present it does not have the differentiated merchandise to drive consumers to its stores in the absence of promotions; its current customer base is promotion-driven and might not be receptive to the elimination of sales promotions. Moreover, J.C. Penney does not have the cost structure to compete on price with the likes of Target and Wal-Mart. This might change in three years—which is when J.C. Penney plans to complete its store redesign and streamline its inventory. Even then, the merchandise and the shopping experience will drive consumers to J.C. Penney stores, rather than the mere promise of an everyday low price.
Before it's here, it's on the Bloomberg Terminal.
LEARN MORE