Is Facebook Sucking Oxygen Out of the IPO Market?
By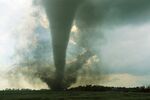 As Facebook increases the size and price range of its initial public offering, the rest of the IPO market is starting to sputter. According to data compiled by Bloomberg, there's been an uptick in the number of companies that have either withdrawn or postponed their IPO in the past three months. Since mid-February, 29 IPOs have been shelved, a 38 percent increase over the same period last year.
Is the mother of all tech IPOs sucking oxygen out of the capital markets and crowding out investment? Possibly, though the more likely culprit appears to be the sagging stock market. No one wants to make their public debut amid falling prices. As the S&P 500 has shed 6 percent since early April, companies of all stripes have put the brakes on plans to go public, with most of them citing "adverse market conditions."
And it's not just one sector that's seeing a pullback. Ticking through businesses that have halted their IPOs recently reads like a laundry list of the broader economy: solar power company Brightsource Energy, aluminum manufacturer Aleris, biotech firm Luca Technologies, 7-Eleven convenience store operator Alon Brands, commercial real estate firm Brookfield Realty Capital. And of course BATS Global Markets had to kill its IPO after a poorly timed technology glitch on March 23.
Not only are more IPOs getting pulled, fewer appear to be in the works. Over the past three months, just 121 IPOs have been announced, down 34 percent from the same period last year. Including Facebook, just nine IPOs are scheduled over the next few weeks.
This all happened fairly fast. In early April, before the markets started to cool, we wrote about how IPOs were seeing a nice little boom so far this year. According to PricewaterhouseCoopers, the first quarter of 2012 saw the highest first-quarter IPO volume since 2007. That was likely fueled by some pent-up demand and also a desire to hit the market while it was hot. The S&P 500 posted its best first quarter since the halcyon days of 1998, rising nearly 11 percent from January through March.
This doesn't mean these plans to go public are gone for good. Postponing an IPO is fairly common, and as long as the groundwork of regulatory filings has been laid, relaunching an offering once markets recover can be relatively easy. If markets recover, that is. Trouble in Greece, a slowdown in China, and the looming fiscal cliff in the U.S. pose significant headwinds. Maybe those companies should go public while they can.
Before it's here, it's on the Bloomberg Terminal.
LEARN MORE