Security Cameras: Anything But Secure
Video from cheap wireless baby monitors can be easily intercepted
By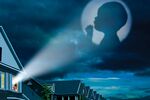 I recently installed a screen on the dashboard of my new pickup truck. The screen is configured to display video transmitted wirelessly from a camera installed on the truck's bumper, a system designed to help avoid collisions while backing up. But the monitor picks up a lot more than intended. Driving through the suburbs outside Detroit, the screen first shows the feed from one home's front-yard security camera. Next, surveillance footage from a party store appears. Then there's the image of a crib transmitted by someone's baby monitor.
Such accidental neighborhood spywork—which this reporter in no way intended—reveals a fact few people realize: Many of the wireless cameras used as baby monitors, home-security gear, and even business surveillance systems are startlingly susceptible to interception. "Wireless cameras are so easy to put in, that's the selling feature," says Christopher Charow, the lead investigator at Lakeside Investigations in Michigan, which also operates a security and spy-gear shop. "But if it's security you want, you might be getting the exact opposite."
Many of the wireless cameras in use transmit video over a slice of the airwaves known as 2.4 GHz, the same sliver used by cordless phones, says Charow. Because that spectrum is crowded with lots of devices, monitors meant for one camera often unintentionally pick up signals from another. With more sophisticated tools, available at spy shops such as Lakeside for a few hundred dollars, a person can easily detect and tune into any unencrypted signal. Charow, who uses such a device to search clients' homes for hidden cameras, demonstrates how effective it is. As he drives through the Detroit metro area, he detects cameras that show the interior of a bicycle repair shop and several shots inside private residences.
Wireless cameras made by major electronics manufacturers in the last few years use technology that makes it much more difficult for accidental voyeurism, says Kelvin Chan, a manager at Infant Optics. His company and others sell video baby monitors that use so-called frequency hopping so wireless signals are received only by the intended monitor. But the encrypted cameras typically cost more than $100 and can top $300, says Rick Krupka, vice president of business sales at Binatone, which licenses the Motorola Mobility name to sell the most popular line of baby monitors at Amazon.com and other sites. The same sites also sell hundreds of models of baby monitors using the unencrypted 2.4 GHz technology, some for as little as $70.
Add in the fact that many baby monitors sold years ago are still in use, either because people kept them for new children or gave them away, and it's likely that a large number of the cameras in use today have unencrypted feeds. IHS iSuppli, which tracks parts for various industries, estimates about 134 million image sensors of the kind used in baby monitors and security cameras were shipped between 2009 and 2011.
"People probably have no idea this isn't secure," Charow says of the unencrypted ones. He's driving as he says this, with his scanner propped up on the dashboard. As if to underscore his point, the scanner beeps to signal that it's detected a video feed. On the screen, an empty baby crib is clearly visible.
Before it's here, it's on the Bloomberg Terminal.
LEARN MORE