Recovery Comes Slowly for Madoff Victims
Three years after the scam, legal setbacks put payments on hold
by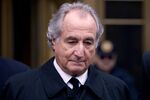 Last year, Irving Picard, the trustee responsible for liquidating Bernard Madoff's firm, said he hoped to pay customers victimized by the convicted swindler as much as $65 billion. He filed claims totaling $100 billion in lawsuits against investment funds that funneled money to Madoff, banks that Picard said aided the fraud, and clients who took out more money from their Madoff accounts than they put in. That strategy has collapsed as Federal judges led by U.S. District Judge Jed Rakoff in New York have dismissed about $90 billion of Picard's claims, saying he exceeded his powers or failed to prove his case. "There is a huge risk about making predictions, because you can never be sure what a court will do," says Chip Bowles, a bankruptcy lawyer with Bingham Greenebaum Doll in Louisville, who is not involved in the matter.
Picard's latest estimate of the size of Madoff's Ponzi scheme that imploded three years ago is $52 billion. Of that amount, $17.3 billion represents money invested; the rest is fake profits that appeared on customers' account statements. So far, Picard has set aside about $2.6 billion for customers, of which only about $330 million has been paid out. After an appeals court ruled in August that customers were eligible to recover only the money they invested—not the fictitious profits—the Madoff account holders appealed. The Supreme Court has postponed a conference on whether it will consider that appeal until after May 25. It is waiting for the U.S. Securities and Exchange Commission to give its views. Picard won't pay out any more of the remaining $2.3 billion set aside for customers until there's a "final unappealable decision" on the question, according to his website.
(Update: On May 4 Picard revised his $255 million lawsuit against the Madoff family to include the spouses of Bernard Madoff's two sons as defendants on $57.5 million in claims. The complaint adds Stephanie Mack, Mark Madoff's widow, and Deborah Madoff, Andrew Madoff's wife, as defendants on claims for unjust enrichment. Picard also is suing for money that allegedly was transferred to the two women and to Susan Elkin, Mark Madoff's first wife. Lawyers for the spouses had previously objected to being sued.)
About $6.4 billion that Picard has won in settlements is being challenged in court and is not available for distribution, including his $5 billion settlement with the estate of Jeffry Picower. After a district judge upheld the deal in March, attorney Helen Chaitman, a Madoff victim, appealed on behalf of herself and other investors who want the right to launch their own suits against the Picower estate. Chaitman said in an e-mail she will "absolutely" take the case as far as the Supreme Court if necessary, which could take more than a year. "Unfortunately, Madoff's victims have not received the benefits of Mr. Picard's services," she said. Madoff customers also have challenged Picard's $1 billion deal with Tremont Group Holdings and a $220 million settlement struck with the heirs of Norman Levy.
In addition to the $330 million from Picard, Madoff victims have received $800 million from the insurance program of Securities Investor Protection Corp., which hired Picard. SIPC, funded by the brokerage industry, no longer expects Picard to pay the currently allowed claims of $17.3 billion in full, "based on current trustee assets, lawsuits filed, and the estimated possibilities for recoveries arising from that litigation," the U.S. Government Accountability Office said in a March report. Amanda Remus, a Picard spokeswoman, didn't respond to an e-mail seeking comment.
So far, winding down the Madoff estate has cost more than Picard has handed out to customers, with total administrative spending as of March 31 at about $554 million, according to his April 25 report. Picard, who was appointed trustee in December 2008, has been paid $5.1 million, while his law firm, Baker & Hostetler, has earned $262.2 million. About $31.7 million has been spent on general costs such as rent and phones. By 2014 the bill will top $1 billion, Picard has estimated. "People can object to his fees if he spent millions on litigation and promised a lot of stuff and it didn't work out," says Bowles.
As a result of Picard's setbacks in court, victims who want to sell their claims for ready cash are facing lower offers. The price of claims on the Madoff estate, which peaked at about 70¢ on the dollar in January 2011, has fallen to "the low 50s," says Joseph Sarachek, managing director of claims trading at CRT Capital Group. The drop also reflects the likelihood of a long wait for a payoff, according to Sarachek: "It does look like the case is going on for several years."
Before it's here, it's on the Bloomberg Terminal.
LEARN MORE