LightSquared: Phil Falcone's Dream Fades
Creditors challenge for control of LightSquared
by , , and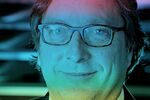 When hedge fund manager Phil Falcone made a fortune with winning bets against subprime mortgages, he wasn't shy about flaunting his wealth. In 2008, the year his Harbinger Capital Partners peaked at $26 billion in assets, he and his wife Lisa spent $49 million on a 27-room mansion near Central Park once owned by Penthouse publisher Bob Guccione. In 2009, Lisa grabbed a microphone at a charity event and announced a spontaneous $10 million donation to New York's High Line park.
Another big bet by Falcone has his hedge fund reeling. Harbinger has seen the biggest drop in assets in industry history—$23 billion in losses and client withdrawals—as a result of troubles at its biggest holding, LightSquared, a fledgling broadband company that Falcone hoped to build into a wireless powerhouse. On Valentine's Day the Federal Communications Commission said it was preparing to withdraw LightSquared's permission to operate a nationwide network on the radio spectrum it owns, citing interference with global positioning devices used in navigating everything from fighter jets to minivans.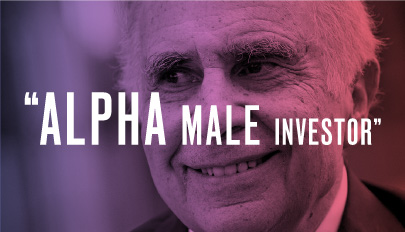 Now the vultures are circling. At the end of April, Falcone conditionally agreed to a request by creditors, including billionaire investor Carl Icahn, that he step down from the company's board and executive committee, according to people familiar with the negotiations who were not authorized to speak publicly. Falcone, who effectively has been running LightSquared since February, has until May 7 to decide whether to hand over part of his stake in the company to creditors. If he can't come to terms, LightSquared faces bankruptcy.
Falcone, 49, is clinging to LightSquared with the same obstinacy that led him to gamble his fund on a startup, then ignore signs that his plan to compete with entrenched telecommunications companies was in danger. "This is pounding every single day and not giving up," he said in March, sitting in a Park Avenue office that features a treadmill in a bathroom and a Damien Hirst spin painting. "I tend to be pretty aggressive."
He'll need to be. Falcone is facing off against some of the toughest creditors in the business. They include Icahn and David Tepper, head of hedge fund Appaloosa Management, who along with another investor bought $300 million of LightSquared debt in January. "Icahn is a take-control, alpha male investor," says Brad Balter, head of Balter Capital Management. "Falcone is both desperate and naive if he thinks of Icahn as anything other than an adversary who would wrest control of the spectrum if LightSquared went into bankruptcy."
The creditors say Falcone's involvement is poisoning negotiations among LightSquared, Washington policy makers, and the global positioning system industry, according to a person with knowledge of the matter who asked to remain anonymous because the discussions are private. With Falcone stepping back, the creditors expect LightSquared may be able to orchestrate a spectrum swap or persuade GPS manufacturers and users to defray the costs of fixing interference problems, the person says. Falcone, a Harvard grad and former professional hockey player, acknowledges it was a mistake to have cold-shouldered the GPS industry when problems first arose. We should have "reached out and tried to do it in a more amicable fashion, as opposed to going in and saying they're wrong, it's their problem, they should spend the money to fix it," he says. "We tried to bully—not bully, but push our way through."
The saga began in 2005 when Falcone began buying shares and debt of SkyTerra Communications in a bid to control a swath of scarce radio spectrum that could be used for surfing the Web. In 2010 he received permission from the FCC to buy all of the company on the condition that he build a wireless network, including cell towers and satellites, that could serve 260 million people.
Even then Falcone knew there were interference issues. He believed they weren't his to solve because GPS users were encroaching on his spectrum, he says. Others foresaw trouble. DirecTV looked at LightSquared's spectrum in 2004, according to Chief Executive Officer Michael White. "A young engineer we had went and tested it and said, 'It conflicts with GPS, it will never work.' So we backed away immediately," White says. Falcone "made a bet that the government would say, 'Sure, go ahead,' or somehow make it right."
In March 2011, GPS users, including Deere and Delta Air Lines, formed a lobbying group called Coalition to Save Our GPS to oppose LightSquared's plan. In June the Federal Aviation Administration said tests showed that GPS receivers would be affected by signals from LightSquared's 40,000 base stations. Six months later, the Departments of Defense and Transportation said LightSquared's signals caused "interference with a flight safety system designed to warn pilots of approaching terrain." After the FCC statement in February, LightSquared said it would cut 45 percent of its staff.
Falcone says he has hired lawyers, including former U.S. Solicitor General Theodore Olson, and is considering going to court to challenge the decision, arguing that the government changed the rules on him. "What's happening is quite frankly outrageous, it's un-American, it's unfair," he says. "You mandate me to build out a network as a condition to buying the company, so I go and buy the company. And now you're not letting me build out the network?"
At least $850 million of Falcone's own money was at risk in Harbinger's main fund as of Aug. 31, loan documents show. LightSquared accounts for about 40 percent of the fund's assets. Falcone has written down the value of LightSquared's spectrum by 70 percent, or about $2 billion, in the past year, according to people familiar with the fund who asked not to be identified because the valuations are private. He has halted construction on a house near the beach in Sagaponack on Long Island, where he owes a contractor $1.2 million, according to a lien filed in March. Falcone says he dismissed the contractor because of delays.
The losses aren't forcing him to change his lifestyle, he says. Renovations on the Guccione mansion should be completed next year. He has another house on the Caribbean island of St. Barts, owns a Gulfstream V jet, and says he's planning to build a horse farm on Long Island. "This is not for the faint of heart," Falcone says. "I've never looked at it as having $4 billion or $25 billion as defining Philip Falcone. But who's to say I won't get back to $25 billion?"
Before it's here, it's on the Bloomberg Terminal.
LEARN MORE