California's Illegal Immigrant Shortage
Farmers on the border who can't find field hands are getting creative
By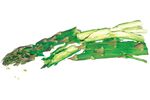 Conventional wisdom has long held that legions of Mexicans flood the U.S. every year, stealing American jobs and dodging taxes. That was the line of thinking that spawned stricter immigration laws in a handful of states over the last two years. Then, on April 23, just before U.S. Supreme Court arguments over one such law in Arizona, the Pew Hispanic Center released a study with a surprising finding: From 2005 to 2010, the think tank reported, the net flow of people between Mexico and the U.S. was zero.
J.P. LaBrucherie, vice president of LaBrucherie Produce in El Centro, Calif., says a labor shortage has "been a steady problem over the last 10 years," limiting his peak-season hiring to 300 workers, rather than the 400 he needs. "You struggle," says LaBrucherie. "You get behind on some of the work … and sometimes you can't harvest as much as you want."
Officials apprehended 327,600 people trying to enter the U.S. Southwest illegally in 2011, down from a peak of 1.17 million in 2005, according to the Department of Homeland Security. One big reason more Mexicans aren't crossing the border: the recession. "When they come over here, they can't find jobs," says Hildy Carrillo, executive director of the Calexico Chamber of Commerce. That's because unemployed roofers and builders took work picking crops.
The prospect of a recovery and the uncertainty over immigration reform has farmers thinking about how to adjust. For Jack Vessey, taking business over the border someday isn't out of the question. "If I can't get people on this side of the border to pick the crops before they wilt and die, then we may have to go where the labor is," says the Holtville farmer.
Lawrence Cox has already gone south, transferring more of his labor-intensive crops such as cilantro, asparagus, and kale from Brawley to land in Mexico's Mexicali Valley, which he started farming in 1991 when cost pressures from the looming Nafta trade deal were his biggest worry. "We can't draw enough labor to get it done in America," he says. "There's been a huge migration of skilled agricultural labor into Mexico." Cox says he now employs 2,000 people there, compared with 1,200 in Southern California.
It's not hard to imagine why Mexicans might prefer working for Cox's Mexico operation, given the increase in security in recent years. Standing at a border section where migrants would have to scale a 20-foot fence, navigate a canal, and evade security cameras and motion detectors, not to mention agents stationed along the line, Armando Garcia, a spokesman for the U.S. Customs and Border Protection, says: "Why put yourself through all of this when there may not be a job waiting for you on the other side?"
BOTTOM LINE -
The bottom line: Net migration between Mexico and the U.S. from 2005 to 2010 was zero, leaving California farmers on the border in the lurch.
Before it's here, it's on the Bloomberg Terminal.
LEARN MORE