Amazon vs. Publishers: The Book Battle Continues
Amid the e-book price war, publishers worry about Amazon's print-on-demand technology
By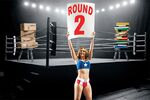 There's a glaring anachronism at the center of most Amazon.com fulfillment centers: aisle after aisle of old-fashioned books. Amazon stocks these volumes for the many customers who still favor the tangible pleasures of reading on paper. Yet the company is relentless about increasing efficiency and has at the ready an easy way to remove some of those bookshelves: on-demand printing. With an industrial-strength printer and a digital book file from the publisher, Amazon could easily wait to print a book until after a customer clicks the yellow "place your order" button. The technology is championed by those who want to streamline the book business—and it might turn out to be a flash point in the hypertense world of publishing.
The book industry isn't eager to embrace any more wrenching changes. The introduction of the Kindle in 2007, and Amazon's insistence on a customer-friendly $9.99 price for new releases, has set off a multifront fracas. Efforts by the largest publishers to sidestep Amazon's pricing strategy attracted the attention of the U.S. Department of Justice, which recently filed an antitrust lawsuit against Apple and five book publishers over their alleged collusion to raise e-book prices. (Three publishers have settled the lawsuit.) The issue of print on demand has taken a backseat as this e-book drama plays out.
Yet executives at major New York-based book publishers, who requested anonymity because of the legal scrutiny of their business, say Amazon regularly asks them to allow print on demand for their slower-selling backlist titles. So far they've declined, suspecting that Amazon will use its print-on-demand ability to further tilt the economics of book publishing in its favor. Asking publishers to move to print on demand "is largely about taking control of the business," says Mike Shatzkin, founder of Idea Logical, a consultant to book publishers on digital issues. "It adds some profit margin, but it also weakens the rest of the publishing universe."
Print on demand has been around for more than a decade. In 1997, the largest book wholesaler in the U.S., now known as Ingram Content Group, started a division called Lightning Source to serve publishers who wanted to print limited copies of certain books. In 2005, Amazon acquired a rival print-on-demand provider, BookSurge, and began offering publishers the option of supplementing inventory with print-on-demand copies when physical volumes of a title sell out. Now called CreateSpace, the Amazon subsidiary mostly caters to small publishers and self-published authors. The technology has gotten better over time, and print-on-demand books are now indistinguishable from most paperbacks.
Publishers worry that a widespread shift to print on demand could, like the advent of e-books, disrupt their century-old business model. Companies such as Random House and Simon & Schuster have spent decades investing in their own supply chains, storing books in giant warehouses and developing the transportation infrastructure to ship those volumes to stores within days. If print on demand became widespread, publishers could cut their fixed costs and solve the perennial problem of stores returning unsold books. But that would throw into doubt almost everything else about the way big publishers conduct business, since they're compensated based on the range of services they provide, from editorial guidance to storage and distribution. Print-on-demand technology would make it harder for the publishers to justify keeping a large majority of a book's wholesale price.
One of the New York publishing chiefs says that even allowing titles to be printed on demand by Amazon when shortages occur is a bad idea, since it might encourage the company to order fewer printed books. And having a limitless inventory would give Amazon yet another edge over retailers such as Barnes & Noble, which publishers want to keep in business as a counterweight to the e-commerce juggernaut. Another top executive of a major New York publisher says there's too little trust in Amazon to consider its print-on-demand services.
Amazon is not the only company trying to usher reluctant big publishers into a print-on-demand future. In the late 1990s veteran Random House editor Jason Epstein had a vision of an ATM-like machine that could produce hard-to-find books, and in 2003 created the company On Demand Books to develop the idea. Today its Espresso Book Machine, manufactured by Xerox and costing about $100,000, sits in a few dozen bookstores around the country. It takes about four to five minutes to download and print a high-quality paperback. Last fall, HarperCollins Publishers, a division of News Corp., became the first major publisher to make part of its catalog available to On Demand Books, offering about 5,000 older volumes. Yet the machines still offer an extremely narrow selection of popular titles, which has limited their appeal. "The catalog is huge, but it's overwhelmingly public domain," says On Demand Books Chief Executive Officer Dane Neller, referring to older books no longer under copyright. "That's a function of publishers' reluctance to upset their existing supply chain, though we hope and believe that will change."
As the digital transition upends the industry, resistance to on-demand printing may fade. Smaller publishers that have already made the switch away from printing and storing their own books say it's well worth it. "Instead of putting all those books in a warehouse, you free up cash flow to invest in R&D," says Laura Baldwin, president of O'Reilly Media, a publisher of technical books that moved to print on demand last year and shed $1.6 million in inventory cost. "You can invest in the technical future of publishing as opposed to printed books that are sitting in the warehouse."