Psychic Friends Network Goes Public
By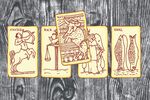 The Psychic Friends Network is back.
The company, famous for 1990s infomercials starring Dionne Warwick, has a new website and listed on the over-the-counter bulletin board under the symbol PFNI on April 5. At the market close on April 18, its share price was $0.75. Who saw that one coming? (Sorry.)
"We never disappeared. We were just under the radar for a while," says Chief Executive Officer Marc Lasky, who has headed the Henderson (Nev.) company since 2008. He says the prevalence of such technologies as online chat, FaceTime, mobile text messaging, and social networking has created an environment in which psychic services can thrive online and on mobile devices rather than rely on phone lines. "It's all about timing," he says.
The Psychic Friends Network, founded in 1990, had about 3,000 psychics at its height and earned about $1 billion through the 1990s, says Lasky, the 44-year-old son of founder Mike Lasky. The company's 30-minute commercials—directed and produced by the younger Lasky—were at one point the second-highest-grossing infomercial on television after Jane Fonda's fitness video infomercial, reported The Baltimore Sun. Then competition, poor management decisions, and conflicts with phone companies and customers about over-billing led the company to bankruptcy in 1998. Mike Lasky bought back the assets for $1.85 million in 1999 and won $4.1 million from MCI in a settlement in 2004.
Over the past decade, the Psychic Friends Network has kept a few phone lines open but operated quietly, says Marc Lasky. In that time, a Nevada woman even started a website called Psychicfriendsnetwork.net in 2000, and this year filed a lawsuit against Lasky's company about rights to the name. "She's a lunatic," says Lasky, who's planning a countersuit for treble damages and infringement. "She just wants money. We have an incontestable trademark in multiple countries."
With three full-time employees, the company has been gearing up for a relaunch. About 50 psychics—all independent contractors—are listed on the website, and a few hundred more may join within the year depending on demand, says Lasky. He raised $750,000 for technological improvements and listed the company on the OTCBB to raise money to complete them so customers could be served, and billed, on multiple new platforms.
The rest will be put into marketing, he says. He hasn't yet selected a celebrity spokesperson.
Anjelica, a psychic in California, gave her reading for the company: "I see relationships, and they are good. People are getting along," she says. "It's exciting, but like anything else, we need to work out a lot of kinks to make it really focused. It is going to harvest in the long run. When I say harvest, I am talking about money."
Although Lasky doesn't frequently consult with psychics, he's often in close contact with them. "All those years producing the infomercials, they felt compelled to give me advice and readings," he says. Since he has started reviving the business, "a few did say it will be successful."