U.S. Shoppers Buoy the World's Exporters
American households are shoring up the world's exporters
By and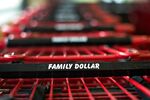 Not long ago the U.S. economy seemed a spent force, with tapped-out consumers, subpar growth, and the same sad long-term destiny as Japan. China was the new engine pulling the rest of the world: The mantle had been passed.
That may have been a little hasty. The U.S. once again is emerging as a main driver of global growth—and just in time, as Europe teeters on the edge of recession and China's economy decelerates. An improving job market, rising stock prices, and easier credit are combining to lift U.S. consumer confidence and spending, which rose 0.8 percent in February, the biggest increase in seven months, the Commerce Department reported on March 30. "We're entering a sweet spot for the economy," says Allen Sinai, chief executive officer of Decision Economics in New York. "We're in a self-reinforcing cycle," where faster employment growth leads to higher household income and increased spending.
The U.S. consumer's appetite for foreign goods is expanding once more. As evidence, just check out the U.S. trade deficit, which widened 4.3 percent in January to $52.6 billion, the largest since October 2008, as imports rose to a record high. Daimler Chief Executive Officer Dieter Zetsche said on Feb. 9 that the U.S. "certainly is the bright spot." American sales of Mercedes-Benz models rose 17 percent that month compared with a year earlier. Meanwhile, Mercedes dealers in China are offering record discounts of as much as 25 percent to move the luxury cars off the lot.
What's making Zetsche and other foreign bosses optimistic are the sums that U.S. households can still spend: $10.7 trillion in 2011 alone, or about 70 percent of GDP, according to the Commerce Department. That's more than China's GDP of $7 trillion, based on International Monetary Fund figures.
U.S. consumers have moved the world economy before. From 1995 through 2007 they spent prodigiously thanks to a bull market and a subsequent housing bubble. Personal consumption rose at an average annual inflation-adjusted rate of 3.5 percent.
A return to those days isn't likely as households still carry debt, even after paying some of it down, according to Nariman Behravesh, chief economist at IHS in Lexington, Mass. "The U.S. won't be as powerful an engine as it was, maybe four-cylinder, rather than six- or eight-cylinder," he says. After nose-diving in the recession, spending is now growing at an annual 2.1 percent pace.
One contributing factor is a domestic glut of natural gas, Larry Kantor, head of research at Barclays in New York, wrote in a March 22 report. Natural-gas futures on the New York Mercantile Exchange fell to 10-year lows in late March, helping blunt the impact of higher oil prices. U.S. plants that use natural gas for fuel are benefiting, with the Institute for Supply Management's factory index climbing to 53.4 last month, from 52.4 in February. The recovery "has been an emerging-market—really a Chinese-led—story, with the U.S. having lagged the cycle," Kantor says. "Now, however, the U.S. has reasserted its traditional role."
Americans have worked hard to repair their balance sheets, helped along by low interest rates. Household financial obligations—everything from mortgages to car-lease payments—fell to a 28-year low in the fourth quarter, when measured against disposable income, according to the Federal Reserve. Households also are finding it easier to borrow as their creditworthiness increases and banks loosen their purse strings. Consumer credit rose $17.8 billion in January, to $2.51 trillion, capping the biggest three-month gain in more than a decade, Fed figures show.
Potential pitfalls remain. A further escalation of tensions with Iran could drive oil prices higher. The U.S. faces a possible budget crunch at yearend, when some $450 billion worth of tax increases and spending cuts are slated to kick in unless Congress intervenes. "I hope we don't dive off the fiscal cliff," Sinai says. Much of the world is hoping the same thing.