Debt Collectors With a Financial Agenda
The feds dangle payouts to firms chasing student borrowers
By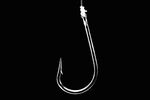 With $67 billion worth of student loans in default in the U.S., the 23 private debt-collection companies under contract with the Department of Education are putting the squeeze on borrowers. Private debt collectors, working directly for the DOE or state agencies, raked in about $1 billion in commissions last year. Now these companies are facing growing complaints that they're violating federal laws by insisting on stiff payment plans, even when borrowers' incomes make them eligible for leniency. Last year the DOE received 1,406 complaints about its hired debt collectors, up 41 percent from 2010.
Oswaldo Campos got a call in December from a debt collector contracted by the U.S. Department of Education who issued an ultimatum: Pay $219 a month toward his $20,000-plus in defaulted student loans or the collection firm, Pioneer Credit Recovery, would garnish his pay from a part-time job at a social services agency in Boston. "You're dealing with the federal government," Campos recalls the collector saying. "You have no other options." Actually, the 52-year-old Campos, who's disabled from liver disease, did have one: Because he makes about $20,000 a year, he's eligible to pay just $50 a month under a federal program that allows low-income borrowers to adjust payments to their salary level.
Under U.S. law, student loans can rarely be discharged in bankruptcy, unlike credit cards or past-due mortgages. The government can confiscate tax refunds and Social Security payments, as well as paychecks. Federal law requires collectors to offer "reasonable and affordable" payments to borrowers who default on their student debt and seek to get back on track. Those who have defaulted—meaning they haven't made a payment for 270 days or more—can enter a "rehabilitation" program, making nine payments in 10 months to get a loan back out of default status and in good standing with consumer credit-rating companies. Once that process is finished, the borrower sheds default fees and, in cases with low-income borrowers such as Campos, can opt for a plan with lower monthly payments to chip away at the loan balance, potentially canceling any remainder after 25 years.
Under Department of Education contracts, debt collectors that successfully rehab a debt can get a commission equal to as much as 16 percent of the entire loan amount. There's a catch: The debt collectors receive that bonus only if borrowers agree to make a monthly minimum payment of 0.75 percent to 1.25 percent of the loan, depending on its size. Negotiating a lower monthly payment results in only a $150 fee for debt collectors. "There's no reason why borrowers should have to give up essentials, like medicine, so that a collection agency makes more money," says Deanne Loonin, an attorney with the Boston-based National Consumer Law Center.
For debt collectors, the math is easy. "When you're making eight bucks an hour, it's all about the bonuses," says J.C. Cournan, a former collector for Pioneer Credit Recovery. Says Patricia Nash Christel, a spokeswoman for Sallie Mae, which owns Pioneer: "We design a compensation system that pays for good performance," adding that the company meets "all applicable fair debt-collections laws and federal government service contract requirements."
Last year debt-collection companies helped Washington recover $11.3 billion. These companies are "returning taxpayer dollars to their rightful owner," says Mark Schiffman, spokesman for ACA International, a trade group representing debt collectors. On March 30 the Obama administration proposed that Department of Education debt collectors be required to offer payment plans based on borrowers' income, rather than the size of their outstanding debt. The agency is also reviewing the commissions it pays its collectors. For now, though, former students are learning a harsh lesson about the perils of debt default.
BOTTOM LINE -
The bottom line: Government-contracted debt collectors get big bonuses for extracting tough repayment plans from student loan defaulters.
Before it's here, it's on the Bloomberg Terminal.
LEARN MORE