Iceland, Data-Center Hub?
Chilly air and volcanic energy may lure tech companies
by and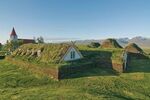 On the southwestern tip of Iceland, housed in a former NATO air base, a new $700 million data center is waiting to host the world's information. Tapping into a ready supply of geothermal energy and cool temperatures, Björgólfur Thor Björgólfsson, a former banker and the country's first billionaire, is trying to capture a slice of a rapidly growing market: green data centers. Investment in energy efficient server farms will climb to $41 billion by 2015, according to Pike Research. "Iceland happens to be a rare spot on the earth where there is a convergence of attributes that tick all the boxes," says Jeff Monroe, chief executive officer of Verne Global, Björgólfsson's venture. "You have 100 percent renewable energy. We can do 100 percent free cooling."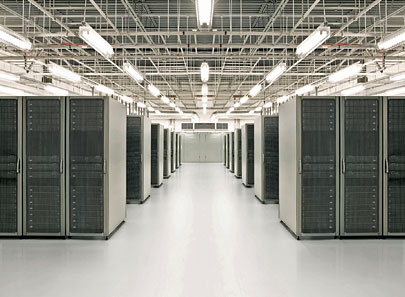 Iceland, population 319,575, is seeking to reinvent itself as a secure data haven halfway between Europe and North America as it recovers from a near total economic collapse and the 2008 failure of its top lenders. That nascent effort will get a boost from a link to Emerald, a $300 million undersea cable stretching from the west coast of Ireland to New York slated to be completed next spring. To spur tech investment, Iceland has also reduced duties on imports of equipment.
Located next to the Keflavik International Airport, the Verne data center sits on solid bedrock and away from the seismically active part of the island. The project relies on renewable energy from hydroelectric and geothermal power plants. The site is equipped with heat wheels that funnel hot air out and cool air in, a lower-cost alternative to standard air conditioning. (In the U.S. at least one-quarter of a data center's operating costs are spent on cooling.) So far, customers include Datapipe, a Jersey City (N.J.)-based provider of disaster-recovery services, and CCP Games, the Icelandic company that developed EVE Online, a popular online game.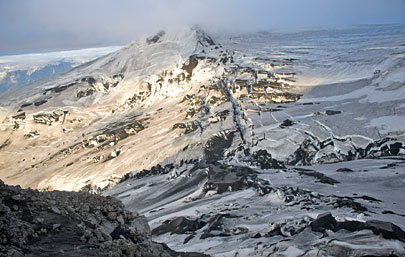 While some large technology companies, including Microsoft, have shown interest in Iceland, the island has yet to sign up major clients, according to the Icelandic investment agency. That will change, Monroe predicts: "Iceland is going to be the place where I believe you will see some of those marquee brand names."
Iceland faces competition from its Nordic neighbors. In southern Finland, near Helsinki, Google has converted a former paper mill into a data center; Facebook's first site outside the U.S. will be built close to the Arctic Circle in northern Sweden. Thomas Darré Medard Frederiksen, the chief operating officer of Copenhagen-based Web-hosting company One.com, thinks Iceland may be too remote to become a true data hub. The location would be useful for backup data rather than live traffic that's needed on a trading floor, he says.
Verne's Monroe argues that the country's position at the midpoint of the Atlantic is an asset rather than a liability. "You've got a tremendous opportunity for centralizing data that would need to be replicated in Europe and North America," he says.
Before it's here, it's on the Bloomberg Terminal.
LEARN MORE