Bats: The Epic Fail of the Worst IPO Ever
By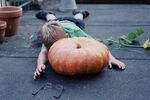 (Updated 7:45 p.m. ET: Adds a link in the 10th paragraph to a Bats post mortem issued late Friday, and includes new information from Bloomberg.)
A familiar element to any initial stock offering is the excruciatingly long list of "risk factors" a company lists in its filing. It's a legal exercise in backside coverage that combines the blindingly obvious with the borderline disingenuous. So it's not surprising that Bats Global Markets listed a full 19 pages of risk factors for its Friday IPO, covering everything from "intense competition" in the company's business of high-frequency asset trading to the possibility of regulatory changes. What you won't find in that long list, however, is the following:
• "Our trading platform may blow up and cause a mini 'flash crash' in the world's hottest stock, Apple, pushing the price down 9 percent and forcing a temporary halt in trading."
• "We might come back a few minutes later and crash our own shares."
• "We may have to pull our IPO altogether."
• "Such a sequence of events could raise basic questions about robot trading and depress the already low confidence of everyday investors in the fairness of the stock market."
All that came to pass on March 23, the day Bats went public, as described by Bloomberg's Nick Baker and Nikolaj Gammeltoft. Hours after Bats halted trading—its shares having plunged to mere pennies from the $15 IPO opening price—Chief Executive Officer Joe Ratterman issued a statement saying that "in the wake of today's technical issues, which affected the trading of certain stocks, including that of Bats, we believe withdrawing the IPO is the appropriate action to take for our company and our shareholders."
The Securities and Exchange Commission and the Commodity Futures Trading Commission already blame speed traders for exaggerating the sell-off in the May 2010 "flash crash," in which the Dow fell 600 points in five minutes before recovering. And the Wall Street Journal reported the SEC is looking into the cozy relationships of high-frequency firms—including Bats—and exchanges.
Bats's long list of risk factors does mention the flash-crash investigation and the possibility that "the SEC could take actions that ultimately reduce trading volumes" and narrow the speed-traders' advantage. This section, under the heading "System limitations, failures or securities breaches could harm our business," could prove more relevant to the IPO disaster:
Our business depends on the integrity and performance of our computer and communications systems. If our systems cannot expand to cope with increased demand or otherwise fail to perform, we could experience unanticipated disruptions in service, slower response times and delays in the introduction of new products and services. These consequences could result in trading outages, lower trading volumes, financial losses, decreased customer service and satisfaction and regulatory sanctions. Our markets have experienced occasional systems failures and delays in the past and could experience future systems failures and delays.
Indeed, late Friday Bats issued a lengthy post mortem that blamed in part a "software bug." Here's how Bloomberg describes the sequence of events:
Bats priced 6.3 million shares through underwriters yesterday and appeared set to begin trading about 90 minutes into the day when chaos erupted. While the company quoted its shares at $15.25 at 10:45 a.m. on its website, feeds including those sent to Bloomberg LP displayed different prices. At 11:14 a.m., Bloomberg received data showing 1.26 million shares had traded, with the most recent execution at 3.84 cents and the lowest transaction at 0.02 cent.
Compounding the confusion, a single trade for 100 shares executed on a Bats venue at 10:57 a.m. briefly sent Apple down more than 9 percent to $542.80, data compiled by Bloomberg show. Two more transactions, which sent the stock back above $598, were made before the halt. The stock stayed around that level once trading resumed five minutes later and the errant trade, along with the Bats transactions, were later canceled. Bats sent a notice about 10 minutes before the Apple trade saying it was investigating "system issues" affecting companies with ticker symbols ranging between A and BF. Apple's is AAPL. Bats's ticker was BATS. At 11:07 a.m., Bats's BYX Exchange took a procedural step known as "declaring self help" against its BZX exchange, indicating that it had stopped routing orders to the market because BZX wasn't responding to messages quickly enough.
Apple, which held a somewhat more successful IPO on Dec. 12, 1980 (at a split-adjusted price of $2.75 a share), finished Friday down $3.29, at $596.05.
Before it's here, it's on the Bloomberg Terminal.
LEARN MORE