Gourmet Dog Food: A Taste Test
We eat dog food so you don't have to!
Teddy Wayne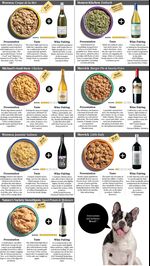 You love your dog like it's a member of your family. Why not feed it like one? Many people do. "Human-grade" pet food—which meets the Association of American Feed Control Officials' ingredient and manufacturing requirements—and its less strictly defined relatives are a rising sector of the $18.9 billion pet food industry. David Lummis, senior pet market analyst at Packaged Facts, estimates that all-natural dog food represents 10 percent of all sales.