PepsiCo's Nooyi Is Focused on Retention, Not Succession
by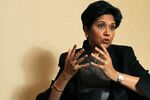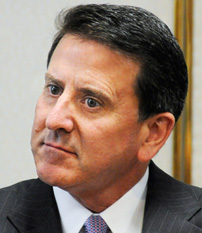 With the lackluster performance of PepsiCo under her leadership, Chief Executive Officer Indra Nooyi clearly faces pressure to perform. So it's natural to smell a succession race brewing with the company's March 12 announcement of a new global structure and the hiring of Wal-Mart Stores executive Brian Cornell. But the details of this reorganization suggest the snack-food maker is less concerned about who's going to replace Nooyi as CEO than it is about who might leave because Cornell has arrived. The hiring of any high-profile executive usually creates ripples of tension within the senior ranks of a company. When that executive has been president and CEO of Sam's Club prior to becoming CEO of PepsiCo Americas Foods, as Cornell was, it's bound to spark rumors that he's now a leading contender for the top job.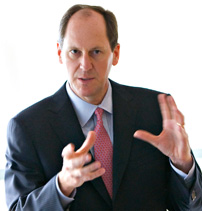 In fact, PepsiCo has carefully arranged its new structure so Cornell doesn't upstage John Compton, the man he's replacing. Compton has been named to the new role of president, a key signal to him and to investors that the company values his leadership. But it's equally telling that Compton didn't get the chief operating officer title, which almost always carries the implicit assumption that the person is also heir apparent to the CEO. Such careful maneuvering leaves the door open for several candidates within PepsiCo to now see themselves as having a shot at the top job. Headhunters also point to other contenders from outside PepsiCo, including Michael White, who left the company to become CEO of DirecTV in 2010.
Whatever problems she might face in managing her diverse portfolio of businesses, Nooyi deserves credit for how she's managed a diverse set of ambitious executives. White, for one, was clearly pitted against Nooyi in the race to replace Steve Reinemund as CEO in 2006. And yet Nooyi managed to convince him to stay on as vice chairman and head of the international business for three years after he lost the spot to her, even praising him as a key adviser in her first conference call with investors.
In the announcement of today's management revamp, she also was careful to focus on more than just her new hire, saying "John and Brian are superb executives and will both contribute enormously in their new roles." The priority seems be the ego of a top lieutenant who will be needed to carry out some important changes in the coming months.
Whether and when Nooyi may leave the top job at PepsiCo remains to be seen. There's no doubt she'll need to show solid results from the ambitious turnaround plan announced last month, which includes cutting 8,700 jobs and boosting marketing spending by as much as $600 million. Nooyi herself has also spoken openly about her desire to spend part of her career in public service, and she is seen as a possible contender to run the World Bank. While her push to play up PepsiCo's nutritional offerings may have stumbled amid continued enthusiasm for sugary soda and salty snacks, it underscores her desire to make a positive impact on how people eat worldwide. In the meantime, that passion is likely to keep her at the helm of PepsiCo, where she needs to better navigate the tricky balance between trying to improve consumers' food choices while embracing more ways to profit from her company's stable of junk foods.
Before it's here, it's on the Bloomberg Terminal.
LEARN MORE