The Housing Market Lives! Finally. Maybe
Sales and starts are up, inventory is down, yet prices are still weak
by , , and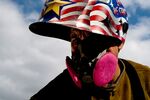 Dan Kowalyshyn figures he owes about $200,000 more on his mortgage than what his home in Eastvale, Calif., is worth today. The tile-roofed four-bedroom is across the street from a cul-de-sac where three of the six homes have been lost to foreclosure since his $570,000 purchase in 2006. Kowalyshyn, a software developer, has decided to keep up on his mortgage payments because he sees signs of improvement outside his window. Trucks drive by to deliver lumber for houses being put up by PulteGroup, KB Home, and Meritage Homes. "Either those builders are insane, or they're getting some traction selling new homes," Kowalyshyn, 40, says. "I think we're seeing the beginning of a recovery."
After several false starts, housing is flashing the strongest signals yet of a sustainable rebound. Buyers are wading back into the market, spurred by rising employment and record-low mortgage rates. Six years into the biggest real estate collapse since the Great Depression, housing may become a net contributor to the U.S. economy for the first time since 2005. "There are definitely green shoots in the housing market, no argument about that," says Peter de Bruin, an economist at ABN Amro Group Economics in Amsterdam. He, along with his colleague Maritza Cabezas, is the most accurate forecaster of new-home sales in the two years ended Feb. 1, according to data compiled by Bloomberg. "Housing will contribute modestly to recovery this year, and we will see a sustained recovery in 2013" that probably will continue through 2015, he says.

Existing home sales reached their fastest pace in 20 months in January, and more Americans than forecast signed contracts to buy, according to the National Association of Realtors. Housing starts, including apartments, rose 1.5 percent in January to an annual rate of 699,000, the Commerce Department reported, up from a pace of 689,000 in December. About 750,000 total new housing units—480,000 single-family and 270,000 multifamily—will be started this year, up 23 percent from last year, although still below the 2 million pace in 2004 and 2005, says Paul Dales, an economist with Capital Economics in London. In a sign that demand may be catching up with supply, the inventory of homes listed for sale fell to 6.1 months, down from a peak of 12.1 months in July 2010 and the lowest level since April 2006, when the real estate bubble was nearing its crest, the NAR says.
Early signs of a recovery haven't revived prices, which have continued to fall as distressed real estate sales depress values. The S&P/Case-Shiller Home Price index of 20 U.S. cities fell 3.9 percent last year to a post-crash low, according to a Feb. 28 report. Short sales, in which owners sell for less than the amount owed, and foreclosures accounted for 35 percent of January transactions, according to the NAR.
Prices "may bob around a bit this year, falling in one quarter and rising in the next," says Dales. Yet they will be "broadly unchanged," even if more foreclosed homes come to market following a Feb. 9 settlement between the five largest mortgage servicers and state attorneys general over their methods for repossessing homes. "The bottom is behind us," he says. "I don't think we will return to anything like the exceptional booming market we had five years ago. We will have a very steady, slow recovery but a recovery nonetheless."
Before it's here, it's on the Bloomberg Terminal.
LEARN MORE