The Bull Market Turns Three. Where's the Party?
A 99 percent gain since March 2009 hasn't restored Americans' trust in stocks
by , , and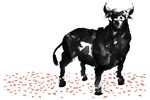 On March 9, 2009, the Standard & Poor's 500-stock index closed at a 12-year low of 676.53, marking the bottom of the worst bear market since the Great Depression. Three years later the economy is improving, corporate profits are booming, and the S&P 500 has almost doubled. None of that has been enough to rekindle Americans' love of stocks.
The S&P 500 traded at 14.1 times earnings when the market hit its most recent high on March 1. That's the lowest valuation of any 52-week market high going back to 1989. Trading volumes are down, and investors are pulling money from mutual funds that invest in U.S. stocks. "There really is still a mood of pessimism," says Kent Daniel, a finance professor at Columbia University's Graduate School of Business. "There are a lot of individual investors that are terrified."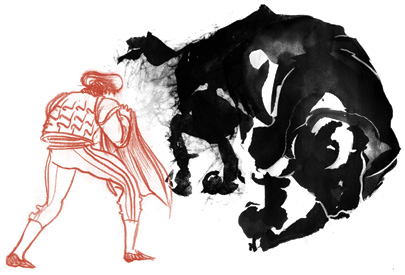 Trading on the New York Stock Exchange has declined to the lowest level since 1999, with average volume over the 50 days ended March 5 slowing to 768.4 million shares, according to data compiled by Bloomberg. The 50-day average for stocks on all exchanges and exchange-traded funds fell to 6.58 billion shares on March 5, the lowest in Bloomberg data, which goes back to June 2008.
Investors pulled more money from mutual funds that buy U.S. stocks than they deposited for a fifth straight year in 2011, the longest streak in data going back to 1984, according to the Investment Company Institute in Washington. Outflows totaled $2.13 billion in January. Withdrawals were $135 billion last year, the second-highest total after 2008. "The stock market has effectively doubled since the March '09 low, and we're still in redemption territory for equity funds," Liz Ann Sonders, chief investment strategist at Charles Schwab, said in a February interview.
One reason investors are shunning equities is that 2011 was among the most volatile years on record. Concern that Greece would default on its debt, efforts by China to slow the growth of bank loans, and persistently high U.S. unemployment helped send the S&P 500 down more than 19 percent from April to October—close to the 20 percent downturn that would have met the common definition of a bear market. "What you're seeing is a gigantic exercise in behavioral finance," says Brian Barish, president of Cambiar Investors, referring to studies that show investors feel the pain of losses more intensely than the pleasure of gains. "The ability to scare the hell out of people is much greater than the ability to attract them to equities."
Some analysts believe that stocks' relatively low valuation reflects a rational assessment of their prospects. Profit margins for companies in the S&P 500 have risen for nine straight quarters, according to data compiled by Bloomberg. "There is an underlying concern that profit margins have peaked and will begin to contract in coming years," says Eric Teal, chief investment officer at First Citizens BancShares. "Thus, investors are unwilling to pay up for earnings that are clouded with uncertainty."
Being defensive makes sense in a world where so many things can go wrong, says Keith Wirtz, chief investment officer for Fifth Third Asset Management in Cincinnati. "You've got risk coming from everywhere," he says. Threats such as the European debt crisis or the tensions over Iran's nuclear problem are worrisome in part because they're so hard to quantify. "You can't put a measurement against those risks," he says. "How do you put probabilities on these kinds of outcomes? You just have to discount the worst, which is what they're doing."
Others see low valuations as an overreaction. "Stocks have just gotten too cheap," says Paul Zemsky, head of asset allocation for ING Investment Management. "We were worrying about a Chinese hard landing that didn't happen. We worried about a U.S. double dip, and that didn't happen. We worried about Europe disintegrating, that didn't happen. The worst risks have passed."
Even if that's true, investors may be tired of the roller-coaster ride—numerous rallies have come and gone since 2000, when the dot-com bubble drove the Dow Jones industrial average to a record high. The gauge peaked at 11,722.98 that year and has risen above and then fallen below that level seven times since. It ended at 12,759.15 on March 6, up 4.4 percent so far this year—and still 9.9 percent below the all-time high of 14,164.53 reached on Oct. 9, 2007. The past decade is reminiscent of the 17-year span starting Dec. 31, 1964, when the Dow ranged between 577.60 and 1,051.70 and ended up at 875, less than one point above where it began.
While the latest rally has been impressive, it follows a particularly punishing setback, when the financial crisis triggered a 54 percent drop from the October 2007 high. "It was the severity and the quickness of the fall and how long it's taking to come out of the trough that's been adding fear and anxiety," says Warren Koontz, head of U.S. large-cap value stocks at Loomis Sayles. He says those scars will heal: "Over time, if things continue to progress on a step-by-step basis, people will come back to stocks." When they do, their buying power could lead the market to new highs, says Scott Minerd, chief investment officer of Guggenheim Partners. After the 17-year stall that ended in 1982, stocks staged one of the biggest bull markets in history through early 2000, driving the Dow up fifteenfold. "Stocks are poised for a generational bull market," says Minerd. "Whether it starts this year, or next year, or in five years, is anybody's call."
Before it's here, it's on the Bloomberg Terminal.
LEARN MORE