Fiat Tries Again in the U.S.
The Italian brand's reentry has been a dud with U.S. car buyers
by and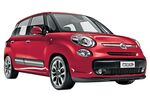 Italian food is the most popular type of restaurant cuisine in America. As Fiat has learned over the past year, that's not the case with Italian cars. U.S. sales of the Turin-based automaker's tiny 500 subcompact have been disappointing—about half the company's targets—since Fiat's return to the North American market last spring following a 30-year hiatus. "We thought we were going to show up and just because of the fact people like gelato and pasta, people will buy it," says Chief Executive Officer Sergio Marchionne. "This is nonsense."
Now the carmaker, which also is majority owner of Chrysler Group, says it needs more models to crack the American market. It's expanding Fiat's U.S. lineup to include the 500L, a five-door model shown at the Geneva Motor Show on March 6 that will hit American dealerships next year, says Olivier Francois, head of the Fiat brand.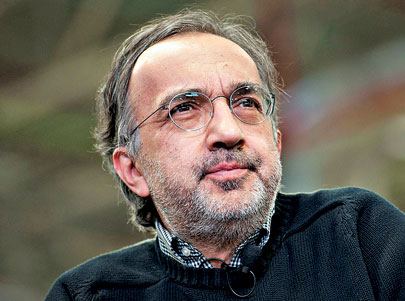 The company has a lot riding on the 500, which was inspired by the tiny 1950s original. Fiat sold almost 4 million 500s from 1957 to 1975, years when the model was as recognizable as Italian movie stars Sophia Loren and Gina Lollobrigida. Since resurrecting the car in Europe in 2007, Fiat has sold more than 770,000 of the model.
The U.S. version of the 500 was to have been Marchionne's answer to the BMW Mini. But in 2011, its first year on the North American market, only 26,000 cars were sold. That's hurt Marchionne's strategy of expanding sales of Fiat cars into Chrysler markets, and vice versa, in hopes of increasing Fiat's revenue to more than €100 billion ($132 billion) by 2014. Now, Fiat looks to the roomier 500L—it's almost 27 inches longer—as well as the high-performance Abarth variation of the 500 that went on sale in North America this year to get the brand selling. "There needs to be a reason for people to downsize and spend more for less other than fuel economy and good looks," says Dave Sullivan, a product analyst at AutoPacific. "Dealers would welcome with open arms something with more utility and space."
Auto retailer AutoNation, which has owned Mini franchises since the Mini's U.S. debut in 2002, is betting that Fiat will replicate the BMW car's success. It's opening six Fiat dealerships. "Mini started with a product everybody said would never work," says Marc Cannon, a spokesman for AutoNation, Fiat's largest U.S. dealer. "They added more product, the pipeline was slowly built, and now everybody wants Mini" dealerships.
Fiat has about 140 dealers in the U.S. and will eventually add at least 10 more, says Timothy Kuniskis, head of the Fiat brand in North America. The carmaker hopes to sell about 25,000 500s in the U.S. this year and as many as 40,000 cars in North America. That's still less than its original annual sales goals for North America, but a 54 percent jump from last year's performance.
One reason for the optimism: The 500 is getting a marketing revamp. The original ad campaign featuring Jennifer Lopez drew sniping when it became known that Lopez wasn't ac-tually filmed in the Bronx location her commercial purported to show. Now, Francois is trying to generate positive buzz with two spots featuring Romanian model Catrinel Menghia. In the first, which aired during the Super Bowl, Menghia plays a seductress imagined by an average Joe approaching a 500 Abarth on the street for the first time. In the latter, she's a house guest at a wild party at the home of Charlie Sheen, who while under house arrest drives an Abarth into his living room. "Not all bad boys are created equal," says the tag line.
Analysts say the 500 needs more models—cars, not fashion. (Rival Mini has expanded its line to six.) Fiat's five-door wagon, to be built at a plant in Serbia, is a start. But Francois says the company may need a third vehicle to complete its North America lineup.
Before it's here, it's on the Bloomberg Terminal.
LEARN MORE