Zynga Dumps the Training Wheels
With a new game-playing hub, it reduces its reliance on Facebook and Amazon
By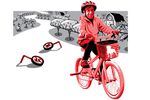 For several months in early 2010 the engineering team at Zynga halted work on all new games. The San Francisco startup and maker of hits such as FarmVille was in tense negotiations with Facebook, which then and now provides a home—and a huge audience—for Zynga's titles. Chief Executive Officer Mark Pincus realized he needed a backup plan in case talks fell apart, and his engineers started building an online gaming site of their own. "It became an around-the-clock effort," Pincus recalls. "It was an amazing feat of engineering. In very short order we were ready to host our own games." The hub never launched, though. Tensions eased, Facebook and Zynga recognized they had a mutually beneficial relationship, and the companies signed a five-year deal.
Two years have passed. Zynga is now a public company, and Facebook is on the verge of becoming one. (Their partnership is one of the most profitable on the Internet; Facebook revealed in its initial public offering filing that Zynga generates 12 percent of its revenues.) And on March 1, Zynga will finally take the wraps off that long-gestating website. It'll be housed at Zynga.com, which previously was just an informational site, and will feature not just Zynga hits but games made by rival developers. Those outsiders will be able to store parts of their games on Zynga's servers and advertise to Zynga's players in exchange for giving up a cut of their revenues. It's Zynga's attempt to become a platform—a digital bulwark on top of which other companies can grow their businesses—just as Facebook, Twitter, and other successful tech companies have done. "We want to grow the market for everyone," says Pincus. "Our vision is a billion people playing together."
On Zynga.com players will use their Facebook logins to tap into games, and when they buy such items as virtual tractors and crops, they'll use Facebook's payment system. Pincus says using the social network's tools "takes a ton of friction out" of online game playing. But he also acknowledges that it has never been a perfect marriage—Zynga estimates that one-third of Facebook social gamers are only casual players and get annoyed when friends gush about their FarmVille cows. That's one reason Zynga is carving out its own territory.
On the site, which makes its debut in a beta phase later this month, games such as CityVille, Zynga Poker, and Words with Friends are featured prominently. When players select one, the game board takes up nearly the entire Web browser. On one side of the screen, a "zFriends" feed shows a constantly updated stream of game-related news from other players. While it will still rely on Facebook to know which players are friends, Zynga itself will generate matches between strangers who are interested in the same games and spend similar amounts of time playing them.
Along with the new site, Zynga Platform will publish games for other companies. Michael Pachter, a video game analyst at Wedbush Securities, calls this "an acknowledgment by Zynga that they don't have a monopoly on creativity." The main appeal for developers is access to the 240 million customers who play a Zynga game at least once a month. In exchange for promoting other companies' games, Zynga will take an undisclosed cut of revenues. One person familiar with the details but not authorized to speak publicly says Zynga will take a 30 percent slice of what is left after the 30 percent cut Facebook takes for using its payment system. That would leave the original developer with 49 percent of the haul.
Paying a cut to two companies sounds steep, but at least one developer sees the upside. Mob Science, a game studio in San Diego, will unveil its role-playing game King World on the Zynga Platform this spring. In the game, players build up a character and try to rescue a princess. "Going it alone on Facebook is a very risky proposition," says CEO Michael Witz. "We would need a lot of capital to acquire customers, and spreading virally on Facebook is really difficult. Instead we are going to spend our time creating the game and let Zynga use its incredible institutional knowledge about what makes a game successful."
Zynga has spent hundreds of millions over the past few years building its own server farms to replace those it previously rented from Amazon.com. The new servers give Zynga the flexibility to offer more sophisticated services to other game makers. Later this year the company plans to offer a data analytics dashboard, which could tell game makers which features improve play or slow it down. Zynga execs also talk about one day serving as consultants to small game developers. "A lot of services we offer internally to our individual game studios we are planning to offer externally," says Cadir Lee, Zynga's chief technology officer. "Our hope is to make all games better. Even some big companies, as they scale, have technical difficulties." Electronic Arts, for one, has had trouble keeping its most popular Web game, The Sims Online, from experiencing downtime.
Pincus & Co. have no illusions about working with archenemy EA, but they believe they have developed a singular expertise in hugely popular social games, and if they can offer that insight to smaller rivals it will prove hard to resist. Many developers, though, are waiting to see exactly what Zynga offers and at what price. "Everyone we are talking to is interested in participating at one level or another," Pincus says. But "they need to see us show up with some real there there."