Women Inventors Double Their Share of Patents
by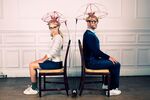 While men still file many more patents than women, female inventors are increasing their share of U.S. patents and trademarks. Women were listed as inventors on 18 percent of all patents issued to U.S. inventors, according to data released today by the National Women's Business Council. That's double the share of patents women were granted in 1990. "An increase in patent and trademark ownership may indicate growth in women-owned companies," says council Chairwoman Donna James. "Very little research has specifically studied women business owners and intellectual property," she says.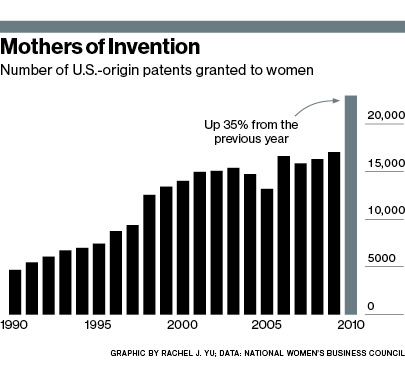 The Patent Office doesn't ask applicants about their gender. To determine how many patents were granted to members of each sex, the NWBC report used Census and Social Security data to determine whether the name on a patent application is likely to belong to a man or a woman. The study looked at patents granted from 1975 to 2010, and trademarks filed from 1980 to 2010. Overall, the review found higher numbers of women listed on patents than had been previously reported.
Women received a third of trademarks issued to individuals, twice the share of 30 years ago, the council said. While not all inventions or ideas become commercial products, the increase in patents and trademarks for women indicates rising entrepreneurship among such women as Lisa Price, who started her Carol's Daughter hair care business at her Brooklyn kitchen in 1993.
Having a trademark registered was important to getting funding from an investor in 2003, Price says. "You're coming to the table with your name and your brand, and they're coming to the table with their equity," Price says. "If you don't own your name, it changes the dynamic. Carol's Daughter, which now sells its products in standalone stores and in Macy's, has grown to more than 75 employees and is projecting $40 million in revenue this year.
Patents granted to women jumped 35 percent in 2010, faster than the overall 27 percent increase. That's partly a result of a Patent Office effort to cut backlogs that sometimes lasted years. Almost 30 percent of the patents issued to women weren't assigned to private companies, compared with less than 20 percent of men. That may indicate that more women are starting their own businesses instead of working for larger companies, the study authors said.
Before it's here, it's on the Bloomberg Terminal.
LEARN MORE