A Surprise in Every Birchbox
Delivering monthly boxes full of samples is the latest startup fad
by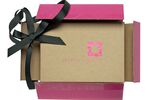 Last fall Stephanie Niezgoda went online and signed up for Birchbox, which sends her a box of beauty product samples for $10 each month. The 22-year-old engineer was wowed by the expensive moisturizer she received in a recent shipment and decided to switch away from her longtime favorite brand, Clinique. The new one "costs $125, and I normally spend $20," she says.
That's why brands such as Elizabeth Arden are scrambling to give away samples to Birchbox's more than 100,000 subscribers. The success of the New York startup is inspiring a clutch of other online subscription services specializing in everything from tea to children's clothing. It's a new twist on an old idea, and the startups offer a way for big brands to get their products into the hands of young, tweet-happy customers with money to spend. They're also attracting a lot of attention from venture capitalists. "It's a business model we love," says Kent Goldman, a principal at First Round Capital, which has invested in three box services, including Birchbox. "You have regular subscribers; you have a direct relationship with them."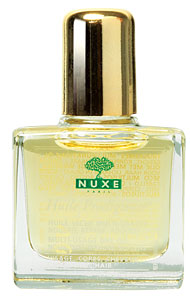 Birchbox, launched in September 2010 by two women who met at Harvard Business School, is probably the best known of the subscription services. On top of the subscriber fees, Birchbox makes money by selling full versions of the samples. It has more than doubled its volume in the last six months, and has raised a total of $11.9 million. "We've had no marketing," says Katia Beauchamp, a co-founder. "Once people received the boxes, they were making videos and blogs," spreading Birchbox virally. The 50-person company is expanding and has been testing an offering for men.
The beauty company Stila has provided Birchbox with free samples of its lip gloss, eye shadow, and mascara. "They get it into the hands of people who want to try new things," says Megan Mildrew, manager of business development at Stila. After the company started distributing samples through Birchbox about a year ago, "we definitely saw a bump in sales," says Mildrew. Sucharita Mulpuru, an analyst at Forrester Research, says because they get some of their samples for free, Birchbox and its ilk may have profit margins from 50 percent to 80 percent.
Dozens of copycats have launched in the last year. Many pay for the products they ship and pass the costs along to consumers. The appeal, in those cases, is the convenience and the curation. "It's an alternative to shopping," says Michael Jones, a former chief executive officer for Myspace who invested in Wittlebee, which launched on Feb. 13. The startup targets busy, working parents with its subscription boxes full of children's clothing, including T-shirts and onesies from Gap.
Lauren Thorp scours handicrafts shows and stores like Etsy.com for gems she ships to subscribers of her startup, Umba Box. Thorp built Umba Box using Memberly, another New York startup, which launched in summer 2011 and offers online templates that anyone can use to set up a subscription service in hours. Memberly handles billing and tracks order history and takes a 5 percent cut of sales. Some 20 box subscription businesses, offering everything from premium loose-leaf tea to men's accessories, use the service. Hundreds more are on a waiting list as the site is still in the testing phase, says co-founder Jack Cheng. "Seeing the success of someone like Birchbox inspired a lot of people to get into the space," he says.
The activity recalls the rabid frenzy around online coupons in 2009, when industry leader Groupon capitalized on recession-bred thriftiness to make a killing on daily deals. That frenzy has since cooled, and Groupon's stock is now trading slightly below its initial public offering price. Says Mulpuru of the box boom: "It's hard to know if it's a fad or a long-term business opportunity."
Before it's here, it's on the Bloomberg Terminal.
LEARN MORE