Cerberus Is Now Hunting Smaller Prey
Despite dismal returns from his foray into Chrysler, humbled founder Feinberg intends to keep scavengingbut among lesser-known troubled companies
By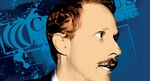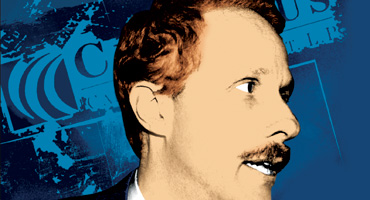 Stephen A. Feinberg is on the defensive. He can deal with barbs about his botched investment in Chrysler and false rumors that some of his hedge funds are about to default. But what pains the reclusive founder of Cerberus Capital Management is the belief that an embarrassing investor stampede from two of his hedge funds has tarnished his reputation for doing what he does best: buy up deadbeat companies and their debt at bargain prices. As Feinberg tells BusinessWeek: "If we had just had liquidity at the end of the year and early this year in the hedge funds, I think we could have made back a good amount of money. In our other funds, we did."
Now the 49-year-old titan of distressed investing is fighting back. Despite a rare losing streak, Feinberg says his $24.3 billion firm has raised about $1 billion in recent months. "People still want to invest with us," he insists. Feinberg also plans to launch several new funds this fall. The goal: get back to his roots. Instead of pouring money into high-profile names such as General Motors' finance arm, GMAC, and Chrysler (a move he now characterizes as a mistake), he plans to scavenge among smaller players. "The bigger, well-known go-go names have been fully priced," Feinberg says. "But there are still a lot of opportunities in the middle market and in structured credit."
Although he maintains Cerberus has coped well with tough times, Feinberg clearly feels humbled by events of the past year. Two core hedge funds, Cerberus Partners and Cerberus International, were down 24% and 21% last year, about in line with the industry average. But this year those funds have stayed mostly flat, while comparable funds are up 15.2%, according to Hedge Fund Research. "We've made a bunch of mistakes, and I wish I could take some of them back," he says.
Feinberg is sanguine, though, about the recent panic at Cerberus. In August, Feinberg imposed new limits on his investors, forcing them to keep their money in his core hedge funds for three years. In response, many tried to yank 60% of the funds' $7.9 billion. "We knew we'd lose some investors," he says. The pool of capital, however, will now be less volatile. "The hedge funds will be smaller. But it was the right thing to do."
Before it's here, it's on the Bloomberg Terminal.
LEARN MORE