The Empire State Building? It's a Family Business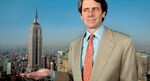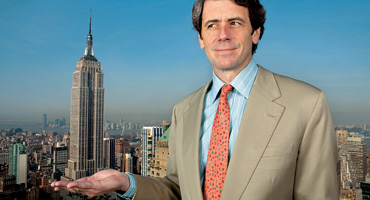 Anthony Malkin manages perhaps the most famous piece of real estate in the world: the Empire State Building. His family, which owns some 14 million square feet of property, supervises the iconic skyscraper. (The family co-owns the building with the Helmsley estate.) The 46-year-old Malkin spoke with Staff Writer Amy S. Choi about joining the fourth-generation family business, why he's not buying real estate, and what it's like to work with a piece of history. Here are edited excerpts of their conversation.
Q: When did you join the family business?
A: January of 1989. I was working in private equity, and when my grandfather passed away, my father asked me to join. I signed up for three years to help my family through the real estate downturn, and I never left.
Q: What made you stay?
A: The downturn lasted longer than three years.
Q: Any advice for other family businesses?
A: First, people need to realize you can't understand what you've got within a family business, for better or for worse, unless you've worked meaningfully outside of it. Second, you have to separate family relationships from business. It's incredibly unhealthy how many "children" in family businesses are treated like children as opposed to partners or professionals. Maybe it's because they weren't qualified in the first place.
Q: How did you and your father separate family and business?
A: The first breakthrough was voice mail. The second was e-mail [laughs].
For the past 15 years we've had a weekly meeting with a strict agenda. Too many family businesses are managed without processes or systems, and it infiltrates everything. There has to be a real reason to talk about business at a family get-together. My wife and I didn't want our children growing up thinking that the relationship that one has with their parents is a business one.
Q: Do you hope to keep the business in the family in the future?
A: I don't think about that at all. There are many children in our next generation, and they're all very smart and should make their way out in the world. If there is intelligence they can bring to the business, there will be an opportunity for them. No one will be allowed near the business who has not had meaningful business experience elsewhere.
Q: Do you see opportunity to buy now?
A: No. It's early yet. We're focusing on leasing our space and running our business. I don't think we'll see real opportunity until 2010.
Q: Do you think you'll buy another icon like the Empire State Building?
A: To me it's about deals that make sense. If there's a persuasive argument to buy a trophy building in New York, we'd consider that. If there's a persuasive argument to buy a nondescript building, we'd look at that, too.
Q: What does the building mean to your family?
A: For my generation, it was something done by my grandfather and father. It's an obligation. We recognize the power of its image and its brand, but it's also, and very importantly, an office building. It's a piece of history that we work with on a daily basis.
Q: It's an incredible inheritance.
A: It's a heck of a burden, in a lot of ways. When you have ancestors who have done something this large and this meaningful, in many ways it can cause one to call into question one's own accomplishments.
Q: What's your favorite part of the building?
A: The thing I love about it is you never have to put the address on anything. So long as you put adequate postage, the name of somebody who works there, and "Empire State Building" on an envelope, it will get delivered. Don't need street, city, state, Zip Code, anything. It's part of the Zip Code of the world.
Q: Does that really work?
A: I do it all the time. An ad agency once presented us with a campaign idea that included the address of the building. I said, "Do you actually think anyone in the world can't find the Empire State Building?' "
Return to the BWSmallBiz June/July 2009 Table of Contents
Before it's here, it's on the Bloomberg Terminal.
LEARN MORE