US Airways: After the 'Miracle on the Hudson'
The airline's care of Flight 1549's passengers may become a model for crisis management
Dean Foust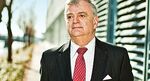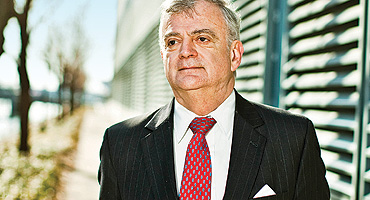 Like the other 149 passengers on US Airways' (LCC) Flight 1549, all of whom survived a harrowing landing in New York's Hudson River, Baltimore attorney James J. Hanks Jr. was amazed by the pilot's deft response to losing power in both engines. But Hanks, a partner at law firm Venable LLP, was also impressed with the velvet-rope care US Airways employees provided following the forced landing—from the dry clothes, warm meals, and free hotel room they had waiting for him onshore to their efforts to replace all of his lost possessions, down to his BlackBerry. "I felt completely comfortable in their hands," says Hanks.
For a company that's not known for its customer service—the Tempe (Ariz.) carrier has perennially finished near the bottom of customer service rankings —US Airways' handling of the near-disaster has cast a halo around its brand. It provided passengers with everything from flights for loved ones to daily calls from counselors. Crisis-management experts say the carrier's "Miracle on the Hudson" follow-up will stand as a case study in how to treat customers after a crisis. "The airmanship was spectacular, but US Airways did an outstanding job of helping the passengers with their emotional reentry as well," says airline consultant Robert W. Mann Jr.
Like all carriers, US Airways has a playbook for such incidents. It stages "dry run" emergency exercises at least three times a year at each airport it serves and has a far-flung network of gate agents, reservation clerks, and other employees who double as "Care Team" members who are dispatched to emergencies at a moment's notice. When news broke of the water landing, US Airways activated a special 800 number for families to call and dispatched more than 100 employees on a Boeing 757 from headquarters. Scott Stewart, managing director for corporate finance, was armed with a bag of emergency cash for passengers and credit cards for employees to buy any medicines, toiletries, or personal items that passengers needed.
Other responders arrived with suitcases full of prepaid cell phones and sweatsuits for anyone who needed dry clothes. Staffers escorted each passenger to a new flight or a local New York hotel, where it arranged for round-the-clock buffets. They also arranged train tickets and rental cars for those who didn't want to fly. "Some people lost their driver's licenses, so we reached out to high-level executives at Hertz and Amtrak to make sure they had no trouble getting a rental or a ticket," says Kerry Hester, vice-president for customer-service planning. The airline also retained locksmiths to help passengers who had lost their keys get back into their cars and homes.
US Airways has since sent three letters providing updates to customers, along with a ticket refund to each passenger and a $5,000 advance check to help cover the cost of replacing their possessions. While one safety advocacy group, the National Air Disaster Alliance/Foundation, has criticized the payments as inadequate, US Airways says it has employed claims adjusters to compensate passengers whose losses were higher. More important, it didn't require recipients to waive their legal rights, a feature that consultant Mann calls "an unprecedented exception to the industry norm."
The real test, of course, is in how many customers come back. US Airways says a third of Flight 1549's 150 passengers have already flown the airline again since the incident. Hanks, the last passenger off the plane, has flown US Airways six times.
This year's list of customer service champs.
Return to the Extreme Customer Service Table of Contents
Before it's here, it's on the Bloomberg Terminal.
LEARN MORE