Is Stanford Financial's Offer Too Good to Be True?
Regulators are eyeing the high-flying firm, whose CDs offer returns more than double the market average
Matthew Goldstein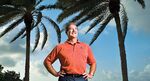 Financier R. Allen Stanford makes investors an enticing offer: He sells supposedly super-safe certificates of deposit with interest rates more than twice the market average. His firm says it generates the impressive returns by investing the CD money largely in corporate stocks, real estate, hedge funds, and precious metals.
But skeptical federal and state regulators are now taking a hard look at Stanford's operation—especially those CDs, whose underlying investments seem questionable. Over the past 12 months, the stock market and hedge funds have lost huge amounts of value even as Houston-based Stanford Financial Group continued to pay out above-average returns and claimed to have boosted the assets it oversees by 30%, to more than $50 billion.
BusinessWeek has learned that the Securities & Exchange Commission, the Florida Office of Financial Regulation, and the Financial Industry Regulatory Authority, a major private-sector oversight body, are all investigating Stanford Financial. The probes focus on the high-yield CDs and the investment strategy behind them. According to people close to the investigations, the three agencies are also looking at how Stanford Financial could afford to give employees large bonuses, luxury cars, and expensive vacations. Selling CDs typically is a low-margin business.
Stanford Financial vigorously defends its practices. "All three [agencies] have stated to us they were visiting our offices as part of routine examinations," says company spokesman Brian Bertsch. The firm, he adds, "follows industry standards for marketing and generating sales."
Allen Stanford, 58, has emerged in recent years as a prominent figure on Wall Street, with a fortune estimated to top $2.2 billion, according to Forbes' annual list of the richest people in the U.S. Stanford Financial says it caters to roughly 50,000 wealthy investors, mostly in the U.S., the Caribbean, and Latin America. The firm declined to make Allen Stanford available for comment.
Jittery
In the wake of Bernard Madoff's alleged $50 billion Ponzi scheme, regulators and investors around the world are increasingly jittery about money-management firms that promise consistently higher-than-normal returns. Stanford Financial sells clients an array of investments, from stocks and bonds to mutual funds and rare coins. Even as the firm's client list has expanded, CDs have remained a central product. Stanford International Bank, an Antigua-based affiliate that issues the CDs, had just $1 billion of assets in 2001. Today, the bank says it has $8.5 billion.
Stanford's CDs, which require a minimum investment of $50,000, offer tantalizing interest rates. The current rate on a one-year CD is roughly 4.5%, according to the bank's Web site. The average at U.S. banks is about 2%, notes research firm Bankrate.com (RATE). A year ago, the offshore bank sold five-year CDs that yielded 7.03%; the industry average hovered around 3.9%.
The firm suggests in marketing material that it can offer substantially higher rates because the bank benefits from Antigua's low taxes and modest overhead costs, among other factors. The bank invests in a "well-diversified portfolio of highly marketable securities issued by stable governments, strong multinational companies, and major international banks," the marketing literature says.
But Stanford Financial and its affiliated bank, both of which are owned by Allen Stanford, offer few details about the nature of those holdings. According to the bank's 2007 annual report, stocks, precious metals, and alternative investments—such as hedge funds and real estate—account for 75% of the bank's portfolio. There aren't many specifics in the bank's SEC filings over the past two years, either. It lists a smattering of investments, mainly the stocks of small companies such as eLandia Group International (ELAN) and Health Systems Solutions (HSSO). This is an unusual array of investments to back CDs. Most issuers of certificates of deposit invest CD money in higher-yielding U.S. Treasury bonds or similarly conservative instruments.
Stanford's CDs lack the government insurance that backs certificates issued by U.S. banks. CD investments in the U.S. are guaranteed up to $250,000 by the Federal Deposit Insurance Corp. Stanford's bank says that it has privately purchased insurance that covers its CD investors.
The financials of the offshore bank are audited by a tiny accounting firm in Antigua called C.A.S. Hewlett & Co. The office manager at Hewlett says the firm's CEO, Charlesworth A.S. Hewlett, recently died, but that there are still "plenty of qualified people" doing auditing work. The office manager, Eugene Perry, says the firm had a total of 14 employees. He wouldn't comment on the company's dealings with the affiliated offshore bank.
Stanford's Bertsch says: "Although we were saddened by the death of [Hewlett's] principal, our year-end audit is on track." He adds: "Our clients have confidence in us."
The offshore bank's seven-member board of directors is dominated by Stanford insiders, family, and friends. They include Allen Stanford; the CFO of Stanford Financial, James Davis; O.Y. Goswick, a family friend from Allen Stanford's hometown of Mexia, Texas; and Stanford's father, James.
Some former employees have questioned the firm's investment strategy. Charles J. Hazlett, a former broker in the firm's Miami office, says he became a top-performing salesman soon after joining Stanford Financial in 2001. He says he traveled to Antigua for business trips on the company's jet, which had a toilet seat emblazoned with a golden eagle, the Stanford Financial logo. After selling more than $10 million of CDs in a single quarter, Hazlett, who previously worked for Prudential Securities (PRU), says he received a $100,000 check toward the purchase of a BMW 745 sedan as part of a sales contest. Securities regulators frown on sales contests at investment firms out of concern that they can promote overly aggressive marketing and can mislead clients.
Stanford brokers who sold at least $2 million of CDs in a quarter kept 2% of the assets, says Hazlett. That's much more than competitors generally pay their sales forces on such investments. "The primary thing they cared about were CDs," says Hazlett. "That was all they talked about in meetings with brokers." But the high yields "never made any sense to me," he adds. "I never understood how they could generate the performance to justify those rates."
Hazlett says his job soured in 2002, when he began asking questions about the CDs and the investment strategy producing their high returns. Shortly thereafter, he says he was pushed out. The company filed an arbitration action against him and was awarded $81,000—part of the signing bonus he had received when he joined the firm.
Broker Allegations
Other former brokers are alleging improprieties at the firm. In a wrongful-termination suit filed in a Texas state court last summer, Mark Tidwell and Charles Rawl, who worked at the firm's Houston home office, claim they were forced to resign in December 2007 after objecting to what they call "illegal business practices." The pair say in the complaint that Stanford Financial destroyed documents "during an ongoing SEC inquiry" into the CDs and related sales methods.
The firm denies any wrongdoing in the case. Bertsch, the spokesman, says: "These allegations have been made by disgruntled former employees and are totally without merit." Mike O'Brien, the lawyer representing Tidwell and Rawl, declined to comment.
Controversy is nothing new to the firm or its founder. In the past, Allen Stanford has claimed to be a distant relative of Leland Stanford, the former governor of California who started the prestigious university named for him. But school officials say there is no familial link to the financier. In October the university sued Stanford Financial in federal court in San Francisco, claiming it had infringed on the school's trademark by using "confusingly similar imitations" of its logo at sporting events and other activities sponsored by Stanford Financial. Denying any wrongdoing, the firm filed a motion to dismiss the case in early February.
In another unusual episode, the U.S. State Dept. looked into Allen Stanford's activities in Antigua more than a decade ago, according to a former senior agency official. The State Dept. was concerned that Stanford, who at the time served as an adviser to the Antiguan government, was trying to influence proposed revisions of the island's banking rules in ways that might have favored his firm, the former official says. The department dropped the matter after the Antiguan government instead stiffened its anticorruption laws. Stanford Financial says that Allen Stanford has never been involved in any improper dealings in Antigua or anywhere else.
Stanford and his firm have become mainstays of the Antiguan economy. He is one of the Caribbean island's largest property owners and employers. In 2006, Stanford was knighted by the then prime minister of Antigua. He also hosts some of the world's top cricket tournaments there.
During one event last fall, Allen Stanford sparked a scandal in England after a photographer snapped a shot of him with the wives of several professional British cricket players sitting on his lap. A father of six, who is separated from his wife, Stanford later issued an apology over the incident.
As his financial empire has expanded, the financier's stature has grown. In 2004, he purchased Charles Schwab's (SCHW) Washington Research Group, an esteemed analysis firm. Another badge of respectability: Lyle Gramley, a former Federal Reserve Governor, serves as an economic adviser to the research arm. Gramley says that he doesn't know anything about Stanford Financial's CD sales and that he's only a consultant on overall economic strategy.
Stanford Financial's analysts regularly appear as guests on CNBC and other business television outlets. The firm has also become a fixture in South Florida, where it's the major corporate sponsor of the Heat, Miami's professional basketball team.
Before it's here, it's on the Bloomberg Terminal.
LEARN MORE