Sports Stars Still Find Endorsement Gold in China
by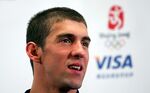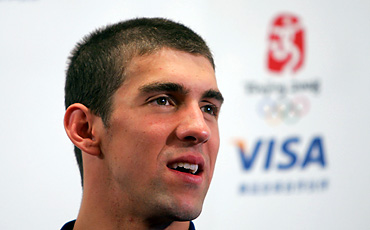 Last month Michael Phelps was back in China, scene of his triumph at the 2008 Summer Olympics. By winning a record eight gold medals at the Beijing Games, Phelps not only endeared himself to corporate sponsors, such as Activision (ATVI), AT&T (T), and Subway, but also local fans grateful that he helped make China's big show so memorable. That's why Japanese automaker Mazda probably thought it had a sure thing by signing Phelps in January to a seven-figure endorsement deal to pitch its cars in China. The company, with joint-venture partner First Auto Works, brought the star swimmer to the Chinese capital for six days to shoot a TV commercial and do promotional appearances. "Coming back here four months after the Olympics sort of brings back some memories," Phelps said during a break from his shoot. "I'm enjoying the ride and loving every minute of it."
No doubt Phelps isn't enjoying himself so much right now. On Feb. 1 his talent agency, Octagon, released an apology from the 23-year-old swimmer after a British newspaper published a photo of him at a campus party apparently smoking marijuana. "I engaged in behavior which was regrettable and demonstrated bad judgment," he said in the statement.
It's too early to say what impact the incident will have on Phelps' endorsement deals in China. Dan Mintz, founder and chief executive of DMG, a Beijing-based advertisingand public relations agency that brokered Phelps' endorsement deal with Mazda, says that Mazda is standing by Phelps despite this "particular youthful incident." However, with the global economy stuck in a recession, the country has proved to be one of the few bright spots for big-time sports celebrities who have been victims of cost-cutting drives elsewhere. Since last fall, some celebrities' endorsement deals with the world's largest corporations have evaporated as the companies pare back marketing budgets. For instance, a week after General Motors (GM) CEO Rick Wagoner went hat in hand to Congress for a bailout, GM on Nov. 24 announced it would drop golfer Tiger Woods. Pepsi (PEP) gave soccer player David Beckham the boot on Dec. 25. And on Nov. 26, Microsoft (MSFT) left Cleveland Cavaliers forward LeBron James hanging when their two-year sponsorship deal expired. Instead, multinational corporations are redeploying their marketing budgets on Internet marketing campaigns that give them a greater bang for their buck.
Chinese Sportswear Makers Lure NBA Stars
But that's not the case in China. The country's 1.3 billion potential customers have always enticed not just corporations, but also stars looking to expand their fan base. China's economy is still growing, albeit at a slower pace than before, meaning companies here can still afford to shell out top yuan for celebrity spokespeople. "Although 2008 was not a good year, FAW-Mazda's sales were still able to exceed the goal we set at the beginning of the year," Yu Hongjiang, vice-president of FAW Mazda Sales, said at a Jan. 11 press briefing in Beijing to announce the signing of Phelps.
China's advertising market is also still relatively unsophisticated compared with the West. Brands are still able to piggyback off the aura of celebrity spokespeople because Chinese consumers tend to be more easily influenced by idols. "It's too bad the U.S. economy is contracting, but at least we have opportunities in China," Phelps' agent Peter Carlisle, an Octagon managing director, said last month while in Beijing for the Mazda shoot.
For decades Asia has provided opportunities for celebrities on the downside of their careers to milk that last endorsement contract, a trend memorialized by Sofia Coppola's 2003 film, Lost in Translation. That hasn't changed. Upstart Chinese athletic apparel and footwear companies hoping to break into the U.S. market have signed aging NBA stars to shoe deals. Dallas Mavericks guard Jason Kidd left Nike (NKE) and signed up with Quanzhou-based Peak in Fujian province. In November, Los Angeles Clippers guard Baron Davis joined Phoenix Suns center Shaquille O'Neal in ditching Reebok for China's largest sportswear company, Li-Ning. "By collaborating with NBA stars or other international athletes, not only do we benefit in the international market, more importantly, these top-level athletes are very influential to Chinese consumers," says David Wang, Li-Ning spokesman.
Now celebrities are coming to China to do endorsement deals while still in the prime of their careers. Tennis star Jelena Jankovic, No. 1 in the world until Serena Williams' victory at the Australian Open on Jan. 31 pushed her aside, signed an endorsement deal with Chinese athletic wear company Anta last month. Los Angeles Lakers guard Kobe Bryant also recently signed a deal with Chinese-language portal Sina.com (SINA) to blog for the Chinese Web site.
While these deals have all been signed in the past month or so, they didn't happen overnight. For the past several years, Bryant and other NBA stars have been making trips to China in the off season to cultivate the market ahead of the Beijing Olympics. After Phelps won six gold medals at the Athens Olympics in 2004, his agency Octagon wanted to raise the swimmer's profile in China ahead of the Beijing Games; the first endorsement deal he signed after Athens was with a Hong Kong manufacturer of MP3 players for the China market, Matsunichi. Phelps later made several trips to China for corporate sponsors Visa (V) and Speedo before the Olympics. "You've got stars who are now going to need to look at China and take China seriously as a source of revenue," says Mintz of ad agency DMG.
Before it's here, it's on the Bloomberg Terminal.
LEARN MORE