How Merchant Cash Advances Work
By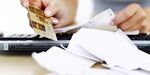 Small-business owners who need quick access to capital have a burgeoning industry eager to fund them: merchant cash advance providers. The decade-old industry has grown significantly in the past two years, to more than 50 providers, observers say, and the tight credit environment is fueling demand. As interest in their business grows, providers—who charge premiums of 30% or more on the money they advance—are trying to promote industry standards to avoid scrutiny from regulators.
Cash advance providers offer businesses a lump sum payment in exchange for a share of future sales. They mostly target retail, restaurant, and service companies that have strong credit-card sales but don't qualify for loans because they have bad credit or little or no collateral. The catch for takers is how much cash advances cost compared with interest on a loan or credit line. The equivalent interest rates can range from 60% to 200% APR, according to Leonard C. Wright, a San Diego accountant and "Money Doctor" columnist for the American Institute of CPAs. He says that may be acceptable for companies with no other options, but business owners need to treat the advance like a loan and understand what the costs are.
Merchant cash advance companies take pains to point out that advances are not loans; instead, the deal is a "purchase and sale of future income." That means that merchant cash advances are not bound by laws that regulate lenders and limit interest rates. Instead of requiring regular fixed payments, they directly collect a set percentage out of a merchant's daily credit card sales until they recover the advance and their premium, usually in fewer than 12 months. Advance providers say businesses benefit because the amount they pay varies with their cash flow, so they pay less in slower months. "When a business takes a loan, they have a firm date that it has to be repaid; they have fixed payments that have to be made on a schedule," says Mark Lorimer, chief marketing officer of Kennesaw (Ga.)-based AdvanceMe, which pioneered the industry in 1998. "In a merchant cash advance, there is no due date, there is no fixed payment."
Room for Growth
Observers see plenty of room for growth in the merchant cash advance industry. Advance providers have penetrated just 10% of a market potentially worth $5 billion to $10 billion in outstanding advances, says Marc Abbey, managing partner at consulting firm First Annapolis, who has researched the industry. Most business owners who use merchant cash advances would prefer conventional credit, Abbey says. But if they're unable to borrow, some swallow hard and take the high-cost advances.
Tony Boulton, owner of the three-person kitchen supply store Design & Grace in Grapevine, Tex., got $20,000 from AdvanceMe in 2007, which cost him $27,000 in credit-card sales. He renewed for the same terms when his first advance was paid for, because he needed the money for working capital. Boulton says he'd rather have a bank line of credit, but he's been repeatedly turned down. "It's the only way that I've found of getting funds that I need," he says. "The sooner I can get out of it, the better. But right now it's the only option I have."
The costly funding is not for every merchant. Jim Amato, a former CPA who now owns a seven-employee wine store in Baltimore with $1 million in sales, considered a merchant cash advance to fund store renovations because banks wouldn't accept his liquor inventory as collateral. Bethesda (Md.)-based RapidAdvance offered him a $42,600 payment in exchange for collecting $59,788 of his credit card sales, which they expected to recoup in nine months by taking 18% of Amato's Visa (V) and MasterCard (MA) transactions. Taking the advance would be the equivalent of borrowing at about 50% APR. "Basically I would be in a loss situation immediately," Amato says. He passed.
Without commenting on Amato's situation specifically, RapidAdvance President Jeremy Brown says responsible merchant cash advance companies are careful not to retrieve so much money from a customer that the business won't be able to survive. "If you're operating under a very thin margin like a grocery store, for example, you have to be very careful with that retrieval rate," he says. Advance providers typically collect between 8% to 10% of gross sales, Brown says, but in the case of a low-margin business, they might collect just 1%. AdvanceMe has a self-imposed limit of retrieving no more than 9% of gross revenues, Lorimer says.
Bad Apple Worries
However, Brown and others in the industry readily admit that some merchant cash advance companies don't act responsibly. Industry leaders say they're trying to promote best practices to avoid attracting regulators' attention. (An AdvanceMe whitepaper describes the challenge: "Regulate ourselves, or someone is likely to do it for us.") To that end, Brown formed a trade group, the North American Merchant Advance Assn. last April. "They all consider a gunslinger to be a real risk for the industry," says Marc Abbey of First Annapolis.
Brown says he's particularly concerned about how merchant cash advances are represented by third-party brokers, who are a major sales channel for the industry. "We do worry about how they're presenting the product. Are they explaining it properly?" he wonders. Reports that out-of-work mortgage brokers are flocking to the merchant cash advance industry—a development one company announced in a press release in March—also raised concerns about responsible business practices.
Some critics say merchant cash advance providers are simply lenders skirting usury laws. Anat Levy, a Beverly Hills attorney, filed a federal class-action suit against AdvanceMe in May claiming that the company's advances are thinly disguised loans and should be regulated as such. AdvanceMe and other merchant cash advance companies say they do not ask for collateral or personal guarantees, and they assume the risk if a business fails. But Levy says business owners who take advances have to agree to "very broad, very ambiguous clauses" that can leave them on the hook if the business goes under. "If you change the pricing of your menus, you've breached the contract," she says.
AdvanceMe would not comment on the pending suit directly, but Lorimer called the idea that the company would pursue an owner's assets based on a menu change "absurd." Lorimer adds that three out of four customers renew their advances, and AdvanceMe has an interest in keeping them healthy. He says AdvanceMe wants to deal with businesses that are using advances to grow or improve their companies, not as emergency rescue funding. "If a business goes out of business, then we take the loss," he says.