The Squeeze at China's Baidu
Former clients say their rankings fall if they decline to buy sponsored links
By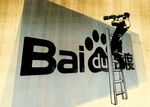 Beijing - For months, the Web site China City Map ranked among the top results for the Chinese term "provincial map" on Google (GOOG) and other search engines, including China's No. 1 player, Baidu (BIDU). Then in August, salesmen representing Baidu asked the site to buy ads that would appear after a user typed in words related to maps in China. Chief Executive Michael Chen declined, figuring he was doing just fine without the ads. But in September, the site vanished from Baidu's results, though it still ranked high on Google and Yahoo! (YHOO) Traffic dropped by 90%. "If you have problems with Baidu," says Chen, "you're basically dead."
Chen isn't alone in feeling Baidu is abusing its position as China's search leader. Salespeople working for Baidu drop sites from results to bully companies into buying sponsored links, say some who have been approached. Former clients say their rankings fall precipitously after they stop buying search-related ads from Baidu. At least one Baidu salesperson acknowledges they're right. "The key is whether a company buys Baidu's sponsored links," says Zhong Hongjun, a salesman from a company that represents Baidu in the central city of Wuhan. "If they don't, the search engine won't find them. If they do, they'll be in there."
Baidu denies the accusations. In a written response to queries, the company said: "We never block or lower the rankings of Web sites because they do not purchase our sponsored links, and we maintain a strict firewall betweendivisions to prevent such practices." China City Map, Baidu adds, doesn't turn up because the server that hosts it isn't in China. Chen says the site was hosted in China when it was dropped from Baidu, but today it's in the U.S.
Baidu does, though, say it has a team that goes through searches and removes banned topics and sites suspected of using unfair tactics to elevate their rankings. And the company acknowledges that it mixes ads in with unpaid search results, rather than separating the two as Google does. At the end of every result, gray characters say "Promotion" for ads or "Baidu Snapshot" for unpaid entries. Research firm China IntelliConsulting says 90% of Chinese search users don't differentiate between the two.
The controversy has given Baidu a black eye among many of the small and medium-size companies it depends on for much of its revenue—and creates a potential opening for Google and other rivals. "Baidu's traffic has been affected by this, and Google has benefited," says Peter Lu, managing partner at China IntelliConsulting. Lu says Google's traffic surged in November after the mainland's largest TV network, CCTV, ran an exposé about a patient getting fleeced by an unlicensed hospital he found on Baidu. The report highlighted Baidu's practice of mixing paid sponsored links from unlicensed hospitals and pharmaceutical companies with unpaid results. Baidu has since pulled all paid searches from unlicensed health-care companies, which the company said accounted for as much as 15% of revenue.
Nevertheless, Baidu remains committed to sponsored links—though it may soon mark them more clearly. A new system code-named "Phoenix's Nest" places search-related ads solely on the right side of the screen instead of mixing them with the free results. But many remain skeptical. Jin Hua says his Tongnian.com, a blogging site for children, disappeared from Baidu's results about a year ago after he declined to buy advertising. While Baidu says Tongnian was cut when the search engine stopped indexing Web sites that aggregate content from other sites, Jin says 90% of Tongnian's content is original. "If you don't pay up," Jin fumes, "they'll drop you."
Before it's here, it's on the Bloomberg Terminal.
LEARN MORE