Behind the Delay on Coke's Juicy China Deal
For three months, Coca-Cola has awaited Beijing's O.K. on its offer to buy China Huiyuan Juice. Is China leery of a foreign buyer?
by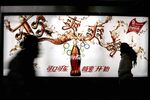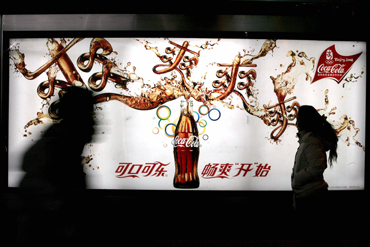 On a recent winter's afternoon, Xin Wen popped into his neighborhood WuMart supermarket to buy groceries for his family. He walked pass the shelves stacked with Coca-Cola (KO), iced tea, and sports drinks to grab two 2.5-liter jugs of Huiyuan pear and peach nectar fruit juices. "I don't buy Coke much. I don't like carbonated drinks because my body doesn't feel well after I drink it. I like to drink fruit juices," says Xin, a 19-year-old student.
Chinese consumers like Xin are why on Sept. 3 Coke offered to buy China Huiyuan Juice—No.62 on BusinessWeek's annual Hot Growth Asia list—for $2.4 billion (BusinessWeek.com, 9/3/08). Although Coke dominates China's carbonated beverage market and its Minute Maid brand juice ranks No.2 in China's diluted juice market, Coke has zero presence in the fast-growing 100% fruit and vegetable juice segment. As Chinese consumers grow wealthier, they are increasingly willing to shell out the extra yuan to buy more expensive, but healthier drinks. Huiyuan has leveraged its early-mover advantage and strong brand to become the No.1 100% juice and nectar beverage company in China. For its part, Huiyuan wants to grow bigger but lacks the distribution network, financial resources, and management to do so as an independent beverage company.
Three months after the takeover was announced, though, Coke has yet to close the deal. Many Chinese nationalists vehemently oppose a foreign company taking over Huiyuan, one of China's more famous consumer brands. In an unscientific online poll by Sina.com (SINA), 421,280, or four-fifths of Internet users polled, objected to Coke acquiring Huiyuan. "If Coca-Cola acquires it, I won't ever buy Huiyuan drinks again," one Internet user from Langfang, Hebei province, posted on Sina's bulletin board system.
Anti-Monopoly Law
Complicating Coke's takeover bid is China's anti-monopoly law, which went into effect one month before Coke's proposed acquisition was announced. The Huiyuan deal is the first big test of the law, which stipulates that regulators need to sign off on all cross-border takeover deals where both companies earn more than $58 million from China sales. "Right now, the public is against it, so maybe the process will be a bit longer than we expected," says Gloria Wang, a China Merchants Securities consumer good analyst who covers Huiyuan's Hong Kong-listed shares.
Even if Coke and Huiyuan are merged, the combined company would control less than half of China's fragmented juice market. On Dec. 2, Coke and Huiyuan announced in joint statement to the Hong Kong Stock Exchange that the U.S. company had submitted an application to the Ministry of Commerce for approval of the deal. In the statement, Coke said: "The approval process is progressing, and we are working in full cooperation with the Ministry of Commerce." Coke has until Mar. 23, 2009, to obtain regulatory approval before its offer for Huiyuan expires.
Huiyuan could use some good news after the year it has had. While things at Huiyuan look cheery on the surface, a peek under the cover shows several disturbing problems. On Sept. 10 the Beijing juice company reported a 7% rise in interim profits, to $53.8 million, on sales of $189.6 million. However, a closer look at Huiyuan's balance sheet shows that most of the first-half profits came from a $36.3 million increase in the value of its convertible bonds. If those earnings are taken out, Huiyuan would have reported a 19% drop in profits. Huiyuan quietly laid off 2,542 employees, about a quarter of its total workforce, in the first half of this year. Huiyuan's public-relations firm, IPROgilvy, said the company restructured its distribution network and converted some sales people to distributors so they are no longer counted as Huiyuan employees. Huiyuan declined to comment for this story because its acquisition by Coke has not closed yet.
Drop in Sales
Like other food and beverage stocks, Huiyuan's Hong Kong-listed shares have floated above the drop in the benchmark Hang Seng Index. Huiyuan's share price closed at $1.33 (HK$10.32) Dec. 5, up 20%.
Nor are things going to get better for Huiyuan, at least in the near future. Market research firm Euromonitor expects Huiyuan's sales to drop around 9% this year, compared with a 28.6% increase in 2007. Huiyuan's first-half sales already fell 5.2%, to $189.6 million. Company founder and Chairman Zhu Xinli blamed the severe snowstorms in January, preventing many Chinese from returning home for Chinese New Year's, and the Sichuan earthquake in May, which disrupted the company's logistics.
Now, as the global economic downturn spreads to China, analysts say Chinese consumers may decide to cut costs by switching to cheaper soft drinks and diluted fruit juices. "Fruits and vegetable juice drinks in China are considered relatively high-end products by most of the Chinese consumers. They are not likely to buy these kinds of products during the economic downturn," says Michelle Huang, senior research analyst with Euromonitor in Shanghai.
Before it's here, it's on the Bloomberg Terminal.
LEARN MORE