How SaaS Helps Cut Small Business Costs
When you have to lay off staff, software-as-a-service can often make up the difference, especially in sales and marketing
Jeremy Quittner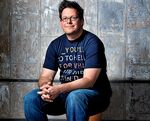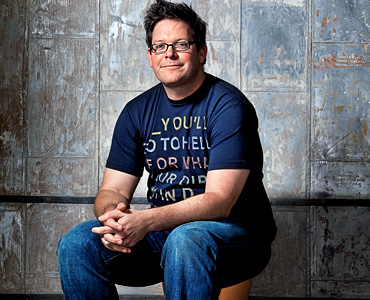 Every business wants a hot niche, and Starr Tincup had one. In 2003, the Fort Worth marketing and advertising startup decided to cater to software makers in the human resources industry—and quickly signed 20 customers. Then the growing pains set in. By 2005, staff had ballooned to 80 from 4, plus more than 200 contractors. But revenues were just $2.5 million, and soon Starr Tincup was $500,000 in debt.
After three months of meetings with accountants, consultants, sales experts, and a mentor, co-founder Bret Starr made the painful decision to cut 75% of his staff. "We had a big sales team that was not providing value," he says. Since sales and marketing would now be managed by just one person, Starr's advisers suggested two hosted software applications to make that job easier.
Hosted software, or software-as-a-service (SaaS), has been around for about a decade. It's software delivered via the Web rather than residing on a company's own servers. Companies pay a monthly fee instead of buying the software outright, and don't have to worry about software licenses, server maintenance, or IT staff to manage complexprograms. Robert Mahowald, director of SaaS and on-demand research at Framingham (Mass.) researchers IDC, says hosted software can bring cost savings of 25% to 60% if maintenance and IT staff are factored in.
With SaaS, your data reside on external servers. That might sound like a security hazard, but your SaaS provider probably has better security than you do. But if you can't get online, or if your software provider has technical difficulties, you'll lose access to your data.
FROM COLD CALLS TO E-MAIL
Starr Tincup now uses Vtrenz ($1,000 per month) to manage marketing and Salesforce.com ($100 per month) to automate sales. "This does not even add up to one fourth of one person's salary to get someone who understands sales and marketing," says Starr. Plus, he didn't want to host the applications on his own server.
Other business functions aren't as well suited to SaaS. The company accountant likes the on-premise version of Intuit's QuickBooks. And employees use Microsoft Project for collaboration, which Starr calls "the beating heart of our business." He says it would take 18 months to evaluate replacements.
Starr Tincup used to drum up business by cold-calling. Now it uses e-mail campaigns, managed by Vtrenz. Visitors to Starr Tincup's Web site are encouraged to become members, giving them access to a social network, research, and white papers. Vtrenz tracks their movements on the site, suggests mailings for each visitor, and lets Starr see just how effective each mailing is.
Similarly, Salesforce.com organizes prospects according to their place in the sales pipeline, from initial contact to closing. As a lead goes through the pipeline, the likelihood of closing a deal increases. "This allows you to understand where in the process a prospect is, so you can change your outreach based on where they are," Starr says. The software also forecasts potential revenue from each client, which helps with cash-flow management.
Corey Smith, the sole sales and marketing employee, can manage 25,000 e-mail contacts with Vtrenz and keep track of 50 deals with salesforce.com. Otherwise, "I would be here 120 hours a week," he says, "and I would spend half my time trying to figure out what I should be doing next." Starr Tincup now has a profit margin of about 30%, vs. none in 2005. That's some payoff just for simplifying how you do business.
Back to BWSmallBiz December 2008/January 2009 Table of Contents
Before it's here, it's on the Bloomberg Terminal.
LEARN MORE