Hospitals X-Ray Patient Credit Scores
More and more are buying credit data to see if the sick can afford treatment
By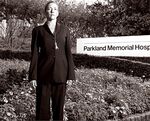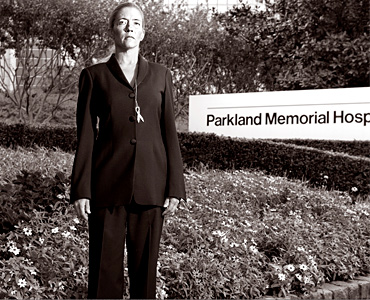 In the hospital business they call it a "wallet biopsy." A growing number of medical centers are using sophisticated software that digs into patients' finances to help determine whether they will receive free or discounted care.
The procedure, which is not understood by most patients or even many doctors, generally doesn't come into play when there is an emergency. But it has raised eyebrows for several reasons: Hospital administrators are looking at patient data—credit scores, credit-card limits, and 401(k) balances—not usually associated with treatment decisions.
Patients are surprised to learn that they're being subjected to the analysis, especially so in the case of nonprofit hospitals that historically have been magnanimous with charity care. And some health experts fear that hospitals will use techniques borrowed from the mortgage and car-loan industries to deny treatment to consumers with little or no health insurance.
"The hospitals are trying to balance their mission with the financial realities of the market," says Aaron Katz, a lecturer on health policy at the University of Washington in Seattle. "That has led to certain decisions, such as a wallet biopsy, that could affect [a patient's] access to care."
Debbie Maupin, 41, already has felt the procedure's sting. The Dallas resident fractured her skull, neck, and back in a car crash in April 2005. Parkland Health & Hospital System gave her free care worth more than $100,000 because her job as a mortgage adviser offered no health insurance. When she returned in June 2006 for a scheduled CAT scan, however, Parkland told her she no longer qualified as a charity case "because my credit score was too high," she says. A hospital financial counselor, she adds, refused to show her a copy of her credit report. Unable to work because of her injuries, she says she's "living off borrowed money from my father and friendsI have nothing in the bank." She never got the scan.
Parkland, a nonprofit that operates 11 medical facilities in the Dallas area, uses patient financial-analysis software provided by SearchAmerica in Maple Grove, Minn., one of the numerous data-mining companies around the country that have signed up hospitals as clients. Beth Keating, Parkland's patient financial-services manager, says the hospital has no record of Maupin's reapplying for charity care in 2006. Keating says Parkland analyzes credit scores when deciding who can afford to pay for care. But the chain's policy is not to mention the scores to its patients, Keating says, and Parkland wouldn't rely solely on a credit score in choosing whether to provide free service. "We are very generous in our charity care, giving over $100 million in free care last year," she adds.
Rush University Medical Center in Chicago also employs patient-analysis software sold by SearchAmerica. Without pointing a finger at any particular hospital company, Charles Behl, a senior financial executive at Rush, expresses concern that rivals may misuse the tool.
Rush employs the SearchAmerica program to evaluate uninsured patients and those whose insurance requires large deductibles or offers only meager benefits. If a patient's household income totals no more than 250% of the federal poverty line—$10,400 for an individual, more depending on family size—Rush provides free care regardless of credit scores or card limits, Behl says.
Nevertheless, the software sometimes labels patients who qualify for charity treatment as "likely" to pay. An aggressive hospital billing department might be tempted to ignore its traditional charity standards and seek payment from lower-income patients identified in this fashion, says Behl. "That's the danger."
TARGETING A 401(K)
Bruce Nelson, SearchAmerica's vice-president for sales and marketing, says that scenario isn't likely to happen. "Hospitals don't override their charity policies," he says.
Yet Evelyn Leonard, a 49-year-old cafeteria worker, says that Halifax Health Medical Center of Daytona Beach refused to schedule her for radiation treatment earlier this year after staff members questioned her about possibly tapping her 401(k) account to help pay the bill.
Leonard's annual income of about $18,000 qualifies her for charity treatment at Halifax, and the hospital gave her a 50% discount for a procedure last year related to a benign tumor behind her left eye. She estimates she still owes several thousand dollars to Halifax.
When her doctor at a free clinic earlier this year recommended a course of radiation to reduce the size of the tumor, Leonard tried to make a new appointment at Halifax. But this time, the hospital denied her any discount, she says.
In March, two financial counselors at the hospital asked Leonard why she wouldn't withdraw money from her 401(k) to pay her medical bills, she says. Leonard said she wanted to hold onto her modest $3,000 balance in case her health made it impossible for her to work. "I won't say they never helped me," Leonard says. "But I wish they would finish what they started."
Arvin Lewis, Halifax's vice-president for patient business and financial services, won't comment on Leonard's case, citing patient confidentiality. "Part of our mission is to provide care to people who fall through the cracks, but we cannot incur a cost that taxpayers and the community cannot bear," he says.
The publicly funded nonprofit reported $41 million in uncompensated care last year for uninsured patients. The hospital is further automating its review of patient credit reports and other financial data to ensure that charity care is granted wisely, Lewis says.
In a different twist, Jacqueline Evans was rejected for subsidized treatment because of an $1,800 line of credit she had available on her Visa (V) card. In January 2007, Evans, 27, a part-time hair salon employee, received an X-ray of her chronically painful back at Union County Hospital in Anna, Ill. The hospital sent her an invoice for $371. She applied for a waiver of the bill based on her annual income of only $6,500, which fell below the federal poverty line and ought to have qualified her for free care under the hospital's rules.
But the hospital, part of Community Health Systems (CYH), one of the nation's largest for-profit chains, refused. Instead, Union instituted bill-collection proceedings and tacked on $400 in attorney fees, bringing Evans' bill to $771, court records show.
In its October 2007 letter rejecting Evans' application for charity care, the hospital pointed to her $1,800 "credit-card availability." She also had a $1,200 balance she was trying to pay off.
"I felt violated that they had looked at my credit without telling me," Evans says.
FINANCIAL-ANALYSIS SCANS
Evans hired a legal aid lawyer to defend her against the collection action. In December the hospital dropped the case without explanation, says the attorney, Mary Kramer of Land of Lincoln Legal Assistance Foundation.
Rosemary Plorin, a spokeswoman for Community Health Systems, which is headquartered in Franklin, Tenn., says some of the 118 hospitals in the chain use financial-analysis software provided by Passport Health Communications. But she won't say whether Union is one of them.
Jeff Drake, marketing chief for Passport, which is also in Franklin, says his company's software allows hospitals to calculate patient "medical credit scores" based on credit-card data, among other information. Neither Community nor Passport would comment on Evans' case.
The surest sign that wallet biopsies are catching on is the proliferation of analysis companies offering their services to the country's 5,000 hospitals. SearchAmerica says that it has 1,000 hospital clients. The three major credit bureaus—TransUnion, Equifax (EFX), and Experian (EXPGY)—are marketing their own customized software for medical providers. And this summer, private equity giant Bain Capital invested $50 million in MedeFinance in Emeryville, Calif.
Lawmakers in one state, Minnesota, have tried to restrict medical credit scoring. But Republican Governor Tim Pawlenty vetoed a bill in May that would have required hospitals to provide care before seeking a patient's financial data.
Lori Swanson, Minnesota's Democratic attorney general, had proposed the legislation. "It's easy to imagine a slippery slope," she says, "where [credit] scores get in the way of appropriate treatment."
Before it's here, it's on the Bloomberg Terminal.
LEARN MORE