Determining Where to Sell Online
From eBay to Craigslist, there is an assortment of e-commerce sites that can help you sell your junk or expand your online retail operations
by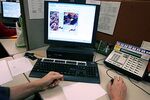 Whether you're unloading collectibles from your attic or taking your thriving brick-and-mortar store online, there's a surfeit of Internet marketplaces where you can set up shop. From giants like eBay (EBAY) to niche sites like Etsy to listing services like Craigslist, the choices can overwhelm a small business owner venturing into e-commerce. How do you decide which marketplaces best fit your business? For small retailers facing what some economists are predicting to be the toughest holiday season since 1991 (BusinessWeek.com, 9/23/08), it's a particularly compelling question.
There's no one-size-fits-all answer, though e-commerce experts tend to agree it's worth listing on multiple sites. The e-commerce market is huge, with $60 billion worth of goods traded on eBay alone in 2007, according to the company. More than 85,000 businesses primarily operated as electronic or mail-order retailers in 2006, according to the latest U.S. Census data, and 77,000 of them had no employees. Finding the best platforms for your company depends on what you sell.
You also need to consider how today's Web has changed since the early days of e-commerce: It's much more social (BusinessWeek.com, 2/20/08). Setting up a storefront alone and listing on marketplaces may not be the most effective way to generate sales. Instead, Amy Joyner, a former eBay seller and author of The Online Millionaire, an e-commerce guide, suggests that those serious about selling online write blogs and comment on others, join social networks, and participate in online communities. "If you're out there and you're delivering content and interesting information, there's no way it can hurt," she says.
Shoppers Want Speed
Online auctions, which eBay pioneered in the 1990s, may be a good choice for selling unique or hard-to-find items. But with the novelty of auctions gone (BusinessWeek,com, 8/19/08), and shoppers looking for faster transactions, the auction format won't work for commodity-priced items, says Joyner. Identical products that buyers can get from multiple vendors should be sold at fixed prices, she says.
EBay sellers can choose to auction or list "buy it now" prices, while on Amazon (AMZN) all sales are at fixed prices. Joyner says Amazon also has a reputation for "easier transactions" than online auction houses, with fewer customer service problems, because buyers pay at the time of the sale. On auction sites, sometimes winning bidders don't pay, and disputes can lead to negative feedback or other headaches. EBay, for its part, says the scale and control it offers sellers makes it a unique e-commerce destination. "Only eBay provides sellers with the ability to brand themselves and own the customer relationship once the transaction has closed, all while delivering sellers unbeatable traffic and an unprecedented ability to quickly turn assets into cash," spokesman Usher Lieberman says in an e-mail.
Some say businesses should list on both Amazon and eBay because of their sheer size—the sites combined had nearly 100 million unique visitors in September, according to Nielsen Online. What platforms sellers use is less important than how many people they reach, says Kurt Krake, founder of e-commerce consulting firm Search-Werks in Glendale, Ariz. "At the end of the day…it's how many eyeballs get there and how much it costs you to get the eyeballs there, and whether they're good, qualified traffic," he says.
Amazon Gives Credibility
He recommends serious sellers be on both Amazon and eBay in addition to having their own search-friendly name (BusinessWeek, 6/20/08) that appears high in Google (GOOG) results. For small companies, listing on Amazon can also help reassure wary buyers about credibility. "There's a legitimacy and security factor there that helps get you over the hump," Krake says. "For a small business that's competing with these titans, that's huge."
That's why whatever grievances sellers may have against the e-commerce giant (BusinessWeek, 10/21/08), they're unlikely to leave eBay en masse for smaller marketplaces, because they have to go where buyers are. Startup e-commerce platforms are constantly popping up, but none so far looks poised to take significant share from the industry's leaders, says Sucharita Mulpuru, an e-business analyst with Forrester Research (FORR). While listing on free sites may be worth a try, she says, "if there's a fee associated with being part of these sites and they don't have a ton of traffic, it kind of begs the question, is it worth your time and effort?"
But some niche sites may indeed be worth it if targeting a narrower group helps you find more interested customers. For example, craft marketplace Etsy has become a popular destination for those selling handmade goods. "I think you need to explore who your customer base really is and whether eBay is going to deliver that," says Joyner.
Price is Key on Large Sites
Trying to sell on larger sites may also be counterproductive if you can't beat the prices that competitors list. "How many other people are out there selling what you're selling on that particular platform, and are they able to price it at a price that undercuts you?" Joyner says. If you can't offer a competitive price, trying smaller sites where you can highlight your product's unique features may be a better choice.
If all this sounds like a lot of work for a small business owner, that's because selling online isn't easy. "You can't run an e-commerce Web site half-heartedly," says Krake. And trying to do so can backfire on your brick-and-mortar business. "If you build a very thin, very unprofessional Yahoo! (YHOO) store, it's going to hurt your brand offline," Krake says. Some small business owners not ready to make the leap may be better off setting up a basic Web site that showcases their company and products, but directs buyers to visit in person to shop.
For a look at the pros and cons of 10 online marketplaces, flip through this slide show.
Before it's here, it's on the Bloomberg Terminal.
LEARN MORE