Best Entrepreneurs 25 and Under
SmallBiz's top young entrepreneur went from selling shirts out of his car to opening his own stores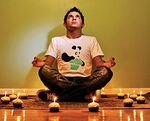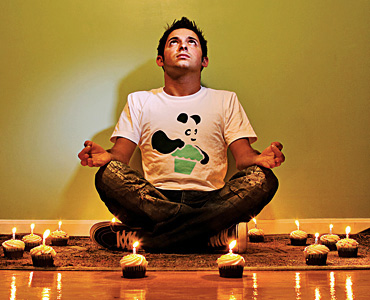 Who are the country's most promising young entrepreneurs? With help from our readers, we set out to answer that question in our fourth annual Best Entrepreneurs 25 and Under Special Report. As in previous years, we posted a nomination form on the SmallBiz channel of BusinessWeek's Web site and asked readers to recommend business whizzes who were no more than 25 years old and ran their own companies. We received a record number of nominations, ranging from the founder of an online TV network aimed at college students to a maker of flavored plastics.
After the call for nominations ended in July, our staff sifted through the entries, choosing the 25 most impressive. In this we had some high-profile help, from Virgin's Sir Richard Branson, BusinessWeek contributor and Duke University executive-in-residence Vivek Wadhwa, and Bo Fishback, vice-president of entrepreneurship at the Kauffman Foundation. As in prior years, some of the finalists were backed by angel investors and venture capitalists, some were already profitable, and most made heavy use of the Internet. The biggest difference? More entrepreneurs voiced a desire not only to make a profit but also to make the world a better place, with a large number focused on education. We posted profiles of the 25 finalists online, asked readers to vote for the most outstanding, and received a record number of votes.
Now (drumroll, please!) the results are in. Music school dropout Johnny Earle, who has since turned 26, led the pack with more than 4,700 votes for Johnny Cupcakes, a line of limited-edition T-shirts. Earle started making them on a lark, selling them out of the trunk of his '89 Camry. He says the business became profitable in 2006 and that revenues hit $2.3 million last year. He's expecting sales to jump to $3.8 million this year. Earle, who hired his mother as his accountant, insists on using only high-quality shirts manufactured in the U.S. He refuses to advertise or sell in chain stores, focusing instead on his two Boston stores and his recently opened Los Angeles outpost. Says Earle: "I always turn down offers from investors and retail stores; some people say I'm crazy." Others say he just sounds like an entrepreneur.
For profiles on all 25 finalists, go to businessweek.com/go/sb/25andunder
Back to BWSmallBiz October/November 2008 Table of Contents
Before it's here, it's on the Bloomberg Terminal.
LEARN MORE