Lehman: One Big Derivatives Mess
Enron may look tame compared with this: a fight over billions of dollars posted as collateral, then used in a tangled web of deals
Matthew Goldstein and David Henry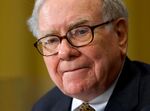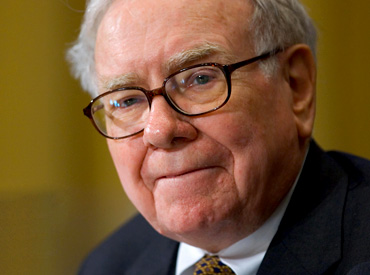 In 2003, legendary investor Warren E. Buffett called derivatives "weapons of mass destruction." Buffett predicted that the complex financial instruments would morph, mutate, and multiply "until some event makes their toxicity clear." The failure of Lehman Brothers (LEHMQ) may have been the disaster he imagined.
How lethal was the investment bank's derivatives portfolio? Just look at the long line of banks, hedge funds, and other big investors trying to get their money back. Lehman's bankruptcy threw into jeopardy derivative deals with a staggering 8,000 different firms that had paid Lehman billions of dollars in collateral. Now some trading partners are calling on state and federal courts to reclaim their assets, which have been frozen since the Sept. 15 bankruptcy filing. It will be a "very awesome task to try to unwind all of that," says Lehman's lead bankruptcy attorney, Harvey R. Miller, a partner at Weil, Gotshal & Manges.
It turns out that Lehman, like other big dealers, was running a perfectly legal but highly risky game moving money from firm to firm. It used the collateral from one trading partner to fund more deals with other firms. The same $100 million collected in one deal can be used for many other transactions. "Firms basically can use [the money] as their own collateral for anything they want," says Kenneth Kettering, a former derivatives lawyer and currently a professor at New York Law School. But when the contracts terminate as the result of bankruptcy, the extra collateral is supposed to be returned.
Lehman's travails are only adding to the worries shaking the financial system. Not only has Lehman's debacle snagged the portfolios of such big traders as hedge fund firm Harbinger Capital Partners—it has also helped push global short-term lending markets into a deep freeze. It's enough to make some market watchers wonder if Lehman was too big for the U.S. Treasury and Federal Reserve to let fail.
Derivatives contracts—whose value is tied to the performance of an underlying security or benchmark over a specific period—are designed in part to help firms minimize losses from interest rate fluctuations, corporate bond defaults, and other events. The contracts were a big business for Lehman: When the firm went under in September, roughly 1 million derivative deals had its name on them.
Welshing on Deals
As part of those transactions, buyers had put up collateral in the event of losses. But weeks after Lehman's demise, large sums of leftover collateral have yet to be returned to the trading partners. Bank of America (BAC) executives tried several times to persuade Lehman officials via e-mail and phone calls to fork over funds, according to a suit. But BofA was rebuffed. In one e-mail exchange, a Lehman employee wrote to BofA: "All activity has been suspended until further notice."
Nasreen Bulos, a lawyer for one of Dubai's sovereign wealth funds, got the same chilly response. The Global Strategic Equities Fund of Dubai, part of the gulf state's $12 billion investment portfolio, gave Lehman $40 million in June as part of a deal pegged to energy giant BP's (BP) stock. According to an affidavit, Bulos started contacting Lehman on Sept. 15 to get back $27 million in collateral. Four days later, Lehman told Bulos it would not honor the request or say anything further on the matter.
Both BofA and the Dubai fund have filed suit against Lehman. They're not alone. Some two dozen Goldman Sachs (GS) hedge funds say in a suit that Lehman owes them "hundreds of millions of dollars." Others trying to get their collateral back in court: ING (ING), Schroders (SDR), Federal Home Loan Bank of Atlanta, the Federal Home Loan Bank of Pittsburgh, and oilman T. Boone Pickens.
Where all that money ended up is a mystery. After Lehman used the collateral for its own deals with other firms, they could have used the money for their own purposes. The International Swaps & Derivatives Assn. (ISDA) estimates that investment shops have collected nearly $2 trillion in collateral as part of derivatives agreements—money that in some cases is used several times over. That's up from $700 billion in 2003, the year Buffett made his prescient prediction. "This has been standard practice for many years, and it is very helpful in contributing to the efficiency of the collateral market," says Richard Metcalfe, ISDA's global head of policy.
In rare cases dealers agree to cordon off the collateral—but even that doesn't mean the money is safe. The Federal Home Loan Bank of Pittsburgh, a government lender to small and community banks, appears to have paid extra to keep its collateral in a segregated account, a precautionary measure designed to avoid this kind of mess. Now it's worried the money may have been lumped in with the Lehman assets sold to British bank Barclays.
Free-flowing, promiscuous money from derivatives helped spur the credit boom to new heights. By using their customers' collateral as their own collateral, Lehman and other firms could borrow more money, using the proceeds to buy the kind of high-risk securities that are now imploding. "It was one way for the leverage bubble to grow," says Christian Johnson, a law professor at the University of Utah.
In theory, Lehman's bankruptcy shouldn't have caused such a stir. When a party goes belly up, derivatives contracts are designed to end immediately and get settled outside of court proceedings. But problems can arise when the amount of collateral exceeds the value of the agreements, which can deteriorate over time.
The Missing Money
Many of the firms now filing claims against Lehman face just that situation. For instance, the Federal Home Loan Bank of Atlanta had a long­standing derivative deal with Lehman to protect against interest rate changes. When Lehman collapsed, the Atlanta bank's agreements were worth $757 million. But it had put up $936 million as collateral. According to court documents, Lehman ignored management's demands to return the extra $179 million.
There's speculation that JPMorgan Chase (JPM), Lehman's primary clearinghouse for trades, may have its hands on some of that money. Lawsuits filed by BofA and others allege that Lehman socked away their collateral in accounts at JPMorgan. After the bankruptcy, JPMorgan grabbed $13 billion that Lehman had pledged as guarantees. BofA and others are wondering whether some of that money is rightfully theirs. JPMorgan declined to comment.
It could take a while to hash this out, since the bankruptcy court has never had such a disaster on its docket. Derivatives disputes, at a judge's behest, could end up in mediation. It happened in Enron's bankruptcy back in 2001. But untangling Lehman's web could prove more tedious. The failed energy giant, then considered a big player in derivatives, had contracts worth about $22 billion. Lehman's tally as of its last annual report: $738 billion.
Before it's here, it's on the Bloomberg Terminal.
LEARN MORE