The Importance of Being Sticky
Here are five ways to boost customer loyalty. Caveat: Serious effort required
Suzy Welch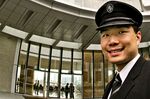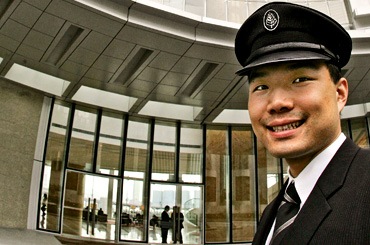 In your opinion, what big business imperative doesn't get enough attention? — Pedro Cézar Dantas Neto, São Paulo
Not innovation, that's for sure. It's on everyone's mind these days, appropriately so. Same for technology, globalization, and employee engagement—all burning bushes, as they should be. Quality doesn't get talked about as much as it used to, but that's because it's a given. Ditto for teamwork. And strategy, well, in today's lightning-paced world, people seem to be giving it as much attention as it deserves.
Which is something you can't say about stickiness. Of all the business ideas in the "debate-o-sphere"—and stickiness has been out there for years now by many names, "customer retention" and "loyalty" among them—it still doesn't obsess managers nearly enough. Because stickiness can change the game. It transforms business from a transaction-based model to a more lasting, mutually beneficial one in which companies improve their own revenues and margins by improving their customers' competitiveness.
Indeed, the only trouble with stickiness, in our view, is that it can be hard to create. But still, let us suggest a few proven ways to go at it.
The first, perhaps not surprisingly, is good old-fashioned service. What is surprising, however, is how exceptional and inventive customer service needs to be to stand out these days. Take Mitchells, the Connecticut-based clothing chain. It has managed to outperform the competition in the tough suburban New York market not only by treating customers like royalty but as individuals, offering personal "enhancements" such as same-day tailoring and home delivery. Similarly, Four Seasons wins hearts and wallets in the crowded luxury hotel market by invariably delivering high-quality, seamless experiences.
For manufacturers, customer service is critical, but another approach to stickiness can pack an even bigger wallop. It requires moving from a product-focused business to a product-and-long-term-service business by guaranteeing productivity gains to customers. Now, most engineers want to build new machines, the faster and more powerful, the better. With this model, you're asking your engineers to focus on continuous technology upgrades to meet the terms that got you the sale. You're also betting they can deliver those upgrades in a way that provides productivity increases over many years. That's a big wager, but if you're right, it's a huge win for everyone.
Another tack, open particularly to commodity businesses, is to use your strong balance sheet to take a major outlay of capital off of a customer's hands. Industrial gas companies win long-term contracts, for instance, by building their plants next to customers' factories, providing over-the-fence, competitively priced raw materials. Some plastic manufacturers build on-site silos for customers, essentially guaranteeing a cost-competitive supply. Again, their customers return the favor by, well, sticking around.
Almost all companies can create stickiness by sharing knowhow. Welcome customers into your R&D facilities with a "my lab is your lab" mind set, share new designs for packaging, or show off next-gen products. If your expertise is in human resources, train your customers' managers in hiring, coaching, and evaluation. Many companies that are strong on Six Sigma, for instance, send their "Black Belts" into customer organizations to launch training programs. Such unbridled sharing of expertise creates a real affinity, not to mention a mutual obligation that can yield dividends for years.
Finally, many businesses can create stickiness by building user communities. Every year, for instance, software company SAP (SAP) hosts conferences where customers can meet with IT experts, software developers, and, most important, each other. These aren't sales events per se, but you can be sure that attendees leave with a feeling of partnership with SAP that contributes to the company's steady share gains.
Look, we're not inventing gravity here. We know that most companies have at least paid lip service to some of these ideas. But that's often the extent of it. The truth is, any one of these approaches involves a cultural shift, with a time-and-money commitment from management and the acceptance of some level of risk. Organizations must come to see the world through customers' eyes. Otherwise, unlike gravity, stickiness just won't happen.
Before it's here, it's on the Bloomberg Terminal.
LEARN MORE