LeFraks' Sudden Craving For L.A. Real Estate
Even as the real estate market flounders, New York's LeFrak family is buying up commercial properties on the West Coast
Christopher Palmeri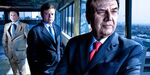 On a sunny day in June, a hundred Los Angeles brokers gathered for an open house at the LeFrak Organization's recent acquisition: a 12-story office building on Hollywood Boulevard. The LeFraks, big landlords from New York, gave each agent a crisp $100 bill. A handful of guests won free nights at the Malibu Beach Inn, a $500-a-night resort owned by entertainment mogul David Geffen. "Come bring us tenants," said Jamie LeFrak, managing director of the real estate firm. "We want to own several million square feet in your city."
While many players are retreating amid an industrywide slump, the LeFraks are gearing up for their biggest expansions in decades. The real estate group, which controls 13 million square feet of office and retail space and 25,000 apartments around New York City, wants to be bicoastal. In the past year it has plunked down $185 million on three office buildings in Los Angeles after largely hibernating during the recent buying frenzy.
Current conditions favor deep-pocketed family empires like the LeFraks, San Francisco's Shorensteins, and Houston's Hines clan. With lending drying up, cash is a must. A year ago Wall Street firms and big banks provided 60% of the money used to finance commercial real estate deals. Now it's more like 9%, an environment that's forcing many buyers to take over existing mortgages on the buildings or negotiate financing with sellers. All that has pushed out the private equity firms, hedge funds, and other short-term speculators, which depended on cheap credit during the boom. Says Michael Kirby, chairman of Green Street Advisors, a real estate research firm: "Their model doesn't work."
The LeFraks will need a long-term mentality, given the state of the market. Total sales of office buildings nationwide are down 67%, to $30 billion, in the first half of 2008, according to the research firm Real Capital Analytics. And prices show no signs of stabilizing. That means it could take years, if not decades, for the LeFraks to show a profit on their recent purchases. In April the family paid $866 a square foot for a medical building in Beverly Hills—a record price for the city. Says Jamie LeFrak: "I want my great-grandson to say, 'Wow, you only paid $800 a square foot for that? It's worth $80,000 today.' "
It's a conservative buy-and-hold philosophy developed over four generations. Harry LeFrak, an immigrant, started building tenements on Manhattan's Lower East Side in 1901. His only son, Sam, cranked out thousands of apartments across the city for working-class families. The most notable: LeFrak City in Queens, which opened in the early 1960s and offered one-bedrooms for $120 a month. "We weren't Rockefellers," says CEO Richard LeFrak. "My father [Sam] went around job sites picking up nails off the ground so he could reuse them."
Richard LeFrak and his two sons, Jamie and Harrison, began scouring for deals beyond New York a few years back, everywhere from London to Boston. They settled on Los Angeles, which has limited land for new construction. The LeFraks were also heartened by the parallels between L.A., where the entertainment industry dominates, and New York, where finance rules. "If you're Exxon (XOM), most of your expenditures are in Russia or Angola," says Harrison LeFrak. "In entertainment or finance, most of it goes to the employees."
The LeFraks funded the move with cash, selling off $300 million worth of Brooklyn apartments. They also took advantage of an IRS rule that allows them to defer the capital gains taxes on the properties if they reinvest the money in real estate within six months. Says Richard LeFrak: "All this financial wizardry that went into our business violated the fundamental laws."
Before it's here, it's on the Bloomberg Terminal.
LEARN MORE