GO-Tags May Replace Cash and Credit Cards
First Data's GO-Tags are electronic sensors small enough to transform any device into a payment card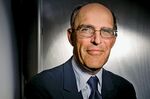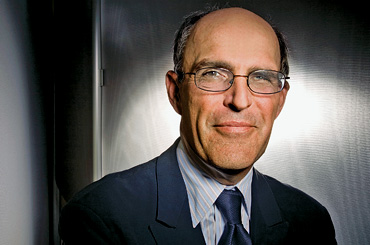 After Kohlberg Kravis Roberts bought First Data for $26 billion last year in one of the largest LBOs ever, the firm approached Michael Capellas about taking the helm. At first, the former MCI and Compaq CEO wasn't so sure he wanted the job. The low-profile First Data was in the unsexy business of authorizing credit- and debit-card transactions for banks and retailers. But when Capellas did his homework, he began to see the offer in a different light: First Data could be a pioneer in the next wave of electronic commerce. Since he took over as chief executive last September, he has been focused on turning that vision into reality.
The strongest outward sign of Capellas' efforts surfaced this week at the Democratic National Convention in Denver, where First Data is based. The company demonstrated its newest technology, called GO-Tag, by distributing small buttons to 5,000 journalists and delegates. When they tapped the buttons on electronic sensors at concession stands in Denver's Pepsi (PEP) Center, they got free snacks and drinks.
With GO-Tag, First Data is placing a major bet on the fast-emerging world of mobile e-commerce. These pea-sized chips, each with a radio transmitter inside, can be stuck on a cell phone or ID badge to make paying for purchases fast and easy. The transactions are handled on the networks that First Data uses for traditional debit and credit cards. In recent weeks it has landed several major customers, including Blockbuster (BBI). GO-Tag takes about a second to complete a sale—much faster than using a traditional credit card or cash. "The ultimate goal is to eliminate the need for cash in our stores," says Blockbuster Chief Executive James W. Keys.
The GO-Tag project is one of five new ventures that Capellas has launched since he took over at First Data. The others are information analysis, customer-loyalty programs, fraud detection, and consumer- behavior prediction. They're adjacent markets to the company's transaction processing business, where revenues increased 14% last year, to $8.1 billion. Capellas is counting on the new ventures to boost growth. As it does with its core business, First Data makes money with GO-Tag by collecting transaction fees. Capellas believes mobile commerce could add more than a $100 million to First Data's revenues next year.
Not everybody thinks this is a great time to spend big bucks on product development in the hobbled financial-services industry. "I'm all for innovation, but it's tough when your customers don't have the money to pay for it," says Linda Gridley, president of Gridley & Co., a mergers and acquisitions advisory firm in New York. Capellas concedes he is concerned about the economy but says that, so far, First Data's primary revenue stream is holding up—growing 10% overall in the second quarter in spite of a 1% drop in fees from banks.
Analysts predict rapid adoption in the U.S. over the next few years for GO-Tag and similar devices, which are already widely used in Japan and Korea. After a slow start in the U.S., the scanners are reaching critical mass because merchants see it as a much needed way to trim costs and boost sales. "This is a strong beginning," says analyst George Peabody at market researcher Mercator Advisory Group.
Capellas feels like he's in a good spot. He's trying to turn First Data into a cutting-edge technology company, but he doesn't have to do it overnight. "This is the great thing about being private," he says. "You can ride out the storm. We're going to keep investing aggressively right through it."
Before it's here, it's on the Bloomberg Terminal.
LEARN MORE