UBS: Auction-Rates Securities Collapse
UBS has been charged with manipulating the auction-rates securities market before its collapse
Aaron Pressman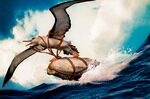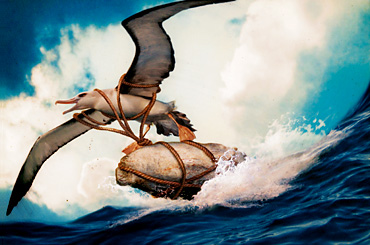 Ever since the auction-rate securities mess erupted six months ago, the same story has echoed across Wall Street. The way UBS (UBS) and other banks tell it, the $330 billion market functioned for years without a hitch, providing big corporations and wealthy investors with a highly liquid alternative to cash. Then, without warning, it imploded in February, leaving tens of thousands of investors with huge losses if they tapped their accounts—assuming they could get the money at all.
But a BusinessWeek analysis, based on court documents and interviews with regulators, investors, and financial advisers, reveals that there were serious flaws in the market long before it seized up. Last summer's credit crunch, which scared off investors from all manner of debt, only exacerbated the problems. There could be legal consequences for UBS, which is being sued for fraud by regulators in Massachusetts and New York. UBS, one of the biggest underwriters of the securities, says the cases are without merit and that e-mails cited in the suits are taken out of context. (On July 30, UBS settled a separate investigation by the Massachusetts Attorney General into sales of the securities to the state's municipalities.)
Over the years, auction-rate securities became popular among investors looking for cash-like options with slightly higher yields than money-market funds and certificates of deposit. The investments—in reality, long-term bonds—were considered more like short-term debt because they could usually be sold at weekly or monthly auctions. Until February, UBS and other banks kept auctions from failing by stepping in to buy any unpurchased securities. But when buyers fled amid the credit crunch, the bank bought more than it could handle. The Massachusetts suit alleges that despite the turmoil, UBS continued to hype the investments as high quality, pushing in-house brokers to sell them. "UBS categorically rejects any claim that the firm engaged in a widespread campaign to move…inventory from the firm's own books and into private client accounts," says a UBS spokeswoman.
Like other customers, the First Lutheran Church of Greensboro, N.C., wanted a safe place to stash some money. After raising $500,000 to build new classrooms and an addition, church leaders invested the money in auction-rate securities on the recommendation of their UBS broker, a member of the parish. "UBS told us they'd put the money in conservative investments to preserve our principal," says church president Andrew Chamberlin.
But when officials tried to withdraw money in May, the bank told them the funds were frozen. "We believe at the time the Church made the…investments, the purchases were suitable," a UBS lawyer told First Lutheran in a June 20 letter. "However, as a result of unprecedented instability in the…markets, there recently have been numerous…auction failures."
Court documents suggest, however, that UBS may have known about problems with the securities months, and even years, before the market disintegrated. UBS, Citigroup (C), Merrill Lynch (MER), and others, which collected huge fees for running the auctions, habitually intervened: When enough buyers didn't show up, firms bought the leftovers to keep the auctions going. From January 2006 through February 2008, UBS bought securities at 88% of the 30,000 auctions it ran for towns and student loan authorities. In 2006, the Securities & Exchange Commission fined 15 other brokerages, including Citi and Merrill, $13 million for failing to disclose that they sometimes supported the auctions. Citi and Merrill declined to comment.
When the credit crisis struck, the banks started to choke on the securities they once readily consumed. By August 2007, UBS's inventory had swelled to $3 billion, from $1 billion five months earlier, according to the New York suit. The mounting inventory raised red flags among UBS's risk managers. "There is little tolerance for increased inventory firm-wide," one wrote on Aug. 15 to David Shulman, head of the group that ran UBS's auctions. Shulman, who has been placed on leave, according to a person familiar with the situation, could not be reached.
Mobilizing the Troops
With UBS's stockpile growing, Shulman acted quickly to find buyers among the retail clients served by the bank's wealth management division. According to e-mails, he helped organize a conference call with more than 850 brokers on Aug. 22 to promote the product. "We have encouraged our [wealth management] partners to mobilize troops internally…so we can move more product through the system," he wrote that same day to colleagues in the municipal bond and risk groups. "This is our best and most effective way of hedging our exposure."
Only hours earlier, Shulman had moved to cut his personal exposure. E-mails show that UBS's compliance department cleared him to sell $475,000 worth of auction-rate securities from his own account.
Rush to the Exit
The outside pressures increased in October when manufacturer Potash Corp. of Saskatchewan (POT), telecom equipment maker Ciena (CIEN), U.S. Airways Group (LCC), and other companies announced losses on their securities. Auditors, too, began expressing concern about the market, prompting corporate clients at UBS to try to dump their investments. "I have to do a conference call with another client [chief financial officer] who wants to sell all his [auction-rate securities] because his auditor [PricewaterhouseCoopers] is telling him there are problems…and to get out now," a UBS employee told Shulman in an Oct. 31 e-mail. "I expect other clients to call." Shulman forwarded the note to UBS's chief operating officer, saying "this is a huge albatross."
The worries grew. On Dec. 13, five days before First Lutheran made its final, $100,000 investment, UBS staffers sent a flurry of e-mails to their boss, Shulman, warning that "the auction product does not work" and "the entire book [of securities] needs to be restructured out of auctions."
Shulman and others redoubled efforts to sell the investments. In December, he O.K.'d a new deal for auction-rate securities backed by student loans. Shulman also urged several colleagues to "press your relationships within [wealth management] and cash management group harder now more than ever…to do what we need to move this paper as well as current inventory."
Despite such actions, UBS held almost $7 billion of the securities by January, according to the New York suit. When Goldman Sachs (GS), Piper Jaffray (PJC), and others stopped buying them in February, UBS did the same. Within days, the market ground to a halt.
Six months later, many investors, particularly those who owned bonds backed by student loans, are still trying to recoup their money. Some issuers and firms have agreed to buy back the securities. On July 15, UBS announced a plan to acquire up to $3.5 billion of the investments at full value, a deal that doesn't include the student-loan securities. New York Attorney General Andrew Cuomo wants the bank to buy back all $25 billion of the auction-rate securities owned by UBS customers.
First Lutheran's funds, meanwhile, remain frozen. The church rejected an offer from UBS to borrow against the securities. Had they accepted the loan, church members would have given up their right to sue. First Lutheran has filed complaints with Massachusetts and North Carolina regulators. "We were hoodwinked," says Fritz Apple, a 71-year-old parishioner. "They shouldn't have done this, not to a church."
Before it's here, it's on the Bloomberg Terminal.
LEARN MORE