Yvon Chouinard on Entrepreneurship
Yvon Chouinard on Entrepreneurship
Amy S. Choi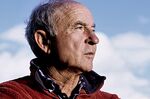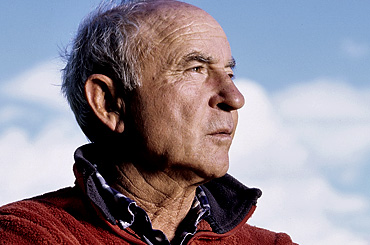 Since its founding by Yvon Chouinard in 1974, outdoor outfitter Patagonia has grown to 1,300 employees in 10 countries. It has also become a beacon in the philanthropic world, donating $31 million so far to environmental organizations across the globe. Chouinard, 69, spoke to Staff Writer Amy S. Choi about juvenile delinquents, the importance of independence, and how small businesses can have an impact.
Q: There are legendary stories about your youth. Tell me about eating cat food.
A: I was 18 years old. I took off to live a dirtbag life with friends. We'd go up to Jackson Hole or the Tetons and just live our lives. We didn't have any money, so I bought cat food in damaged cans. Or I'd eat cold oatmeal. I ate ground squirrels and porcupines. It's not like we were suffering. It gave us great satisfaction to be living on the fringe of society.
Q: At the beginning, did you think Patagonia would eventually become the force it is, in business and philanthropy?
A: Never. I don't operate that way. I'm grounded in today.
Q: How do you measure the impact of your company?
A: It's really: "Are we still in business and still healthy?" It's important for us to be successful only because we've set ourselves up as an icon of good business tactics. If we failed, it would send a message worldwide that this doesn't work; that Patagonia tried and they failed. It is a huge responsibility.
Q: How can small businesses afford to do good deeds when some are just trying to stay afloat?
A: The faster you get on this train, the better off you're going to be. Would you rather have stock in Safeway (SWY) or Whole Foods (WFMI)? General Motors (GM) or Toyota (TM)? A lot of businesspeople are going to read this and say: "Gee, when I get rich I'll do this too." But a real capitalist knows that $10 given today does a lot more good than $100 given 10 years from now. So even if you're not rich, don't wait. There are good organizations out there that can use $10.
Q: What quality is essential to being an entrepreneur?
A: My favorite quote about entrepreneurship is that to understand an entrepreneur, you should study a juvenile delinquent. They're both saying: "This sucks and I'm going to do it another way." You have to want to break the rules and prove that your way works.
Q: How do you run a global company and keep that mindset?
A: Hire extremely independent, intelligent, and passionate people, not necessarily "experts." Maybe three or four of my employees have MBAs, and those guys aren't necessarily at the top of the food chain. I had a psychologist come by a few years ago to study our employees, and he said they are so independent that they are not employable in another business. The key is getting them to move in the same direction, and then leave them alone.
Q: What is your role in the business?
A: I'm the company philosopher and the burr in the saddle. I'm the one who says we need to try harder, improve the quality of our products, become a part of the political process, help elect people who are good for the environment.
Q: What do you do for fun?
A: I just got back from five weeks in Chile, climbing and surfing. I've been involved with establishing the Patagonia National Park there.
Q: Do you have causes that interest you outside of the environment?
A: Well, somebody just dropped a Sports Illustrated swimsuit issue on my desk.
Back to BWSmallBiz June/July 2008 Table of Contents
Before it's here, it's on the Bloomberg Terminal.
LEARN MORE