Do It Yourself
How StudyPoint is building its own CRM and dashboard system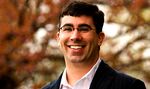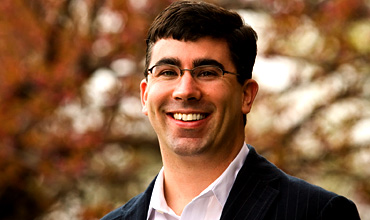 StudyPoint, an at-home tutoring company for grade school students, helps kids excel in their coursework and on standardized tests such as the SATs. But giving help does not preclude a company from needing some itself. Thanks to steady growth and unwieldy data gathering methods, StudyPoint needed the kind of assistance only a dashboard can provide.
Launched in 1999, StudyPoint has 10 offices, thousands of clients, and about $4.2 million in annual sales. It works with more than 800 independent tutors but has just 20 full-time employees. For years, metrics such as test scores were tracked by each local office using individual Microsoft Access databases. Results were sent to the Stoneham (Mass.) headquarters, compiled, copied, and pasted into Excel. That worked well enough when the company was just starting out, but over time, it became "very manually intensive, very inefficient," says StudyPoint CEO Rich Enos. It took a week to process even the most basic reports. Enos knew the company needed a single tool to bring all the data together more quickly.
That sounded simple enough, given the wide availability of dashboard software packaged with customer relationship management (CRM) tools. But Enos discovered that no existing dashboards could monitor both general business metrics and those specific to StudyPoint, such as test scores, homework performance, and overall student progress. Enos decided that the company should create its own CRM and dashboard software, and in 2004 he asked his director of operations, Jason Press, to make it happen.
Press brought in Olympia Design to start building the system. StudyPoint had specific requirements: The software needed to scale in order to support the opening of new offices. Rather than asking staff to fill in blanks, Press requested drop-down menus to minimize data entry errors. StudyPoint released a beta version in the Philadelphia office in September, 2005, then rolled out companywide in October and November. The beta version took care of basic business metrics and enrollments, which is enough information to help Enos evaluate his business strategies. "Our view is that we should always try to execute on best practices, measure those results, and innovate with the goal of improving," says Enos. "We do what works 80% of the time and 20% we experiment. The dashboard and CRM platform give us the data we need to know what is working."
Using the dashboard had some unforeseen consequences: The ability to view sales data in detail led to a new level of accountability—and even some healthy competition—among the different offices, says Enos.
Now StudyPoint is expanding its dashboard capabilities: adding test scores and measurements of student progress, such as average SAT increases and homework completion percentages, to the dashboards.
Enos says he has probably spent about $250,000 over the life of the system, which he terms a modest investment. For StudyPoint, a custom CRM and dashboard system has earned straight As.
Before it's here, it's on the Bloomberg Terminal.
LEARN MORE