Energy Efficiency: A Passing Fad?
With gas prices skyrocketing, conservation is back in style. Here's a look at how the trend is playing out and whether it's here to stay
Moira Herbst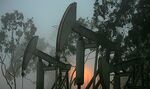 After years of consuming ever more gasoline and other petroleum products, Americans are slowly starting to change their ways. Sour economic forecasts and soaring energy prices are now leading consumers to pump less gasoline, buy fewer and smaller cars, and use public transport at the highest rates in 50 years. At the same time, companies are looking to cut costs by becoming more energy-efficient, and the next President could oversee the first federal tax on carbon emissions.
"We've been ratcheting down every demand forecast for the year," says Doug MacIntyre, an analyst for the Energy Information Administration of the Energy Dept., referring to figures for gasoline demand. "Consumers are showing they can't handle these prices."
At the Pump
The big question is whether consumers and companies will maintain efforts to cut down on oil and gasoline or if the changes are a temporary response to economic woes. The last time Americans cut consumption was during the aftermath of the 1973 oil embargo that led to oil shortages and gas-price spikes. In the years that followed, car companies developed small models like the Chevrolet Vega, the U.S. government passed fuel-efficiency standards, and conservation gained some ground. The impact has been real; the U.S. economy is now twice as energy-efficient per gross-domestic-product dollar than it was 40 years ago.
The problem is that as energy prices started to fall in the 1980s, consumption jumped up again. That creates a dilemma for policymakers. "It's the conservation conundrum," says John Kingston, director of oil for Platts, an energy information service that, like BusinessWeek is a unit of The McGraw-Hill Companies (MHP). "If you start a lot of conservation and drive prices down, demand heads up again." Kingston says European countries solve the cyclical demand-price problem by maintaining a high tax on gasoline to discourage consumption. That hasn't been a politically viable choice in the U.S. up to now, but Kingston warns that policymakers must start factoring energy prices into their conversation efforts: "Any efforts designed for conservation that ignore the price function are doomed to fail."
For now, energy costs are stretching the pocketbooks of consumers and businesses alike. Crude oil prices are at an all-time high, with the price of a barrel of West Texas Intermediate crude oil hitting a trading high of $109.72 on Mar. 11 on the New York Mercantile Exchange (NMX). Prices for diesel fuel, jet fuel, home heating oil, and gasoline are following suit, causing inflation on everything from fruits and vegetables to airline tickets. The most visible price surge is at the pump, where the average retail price of a gallon of gasoline reached an all-time high of $3.23 on Mar. 11, according to the American Automobile Assn.
On the Lot
Drivers are reacting by pumping less gasoline. Demand for gas was down 1.3% for the week ended Feb. 29, marking a departure from years of increases in demand, according to the Energy Dept. Meanwhile, Americans are taking more public transportation. On Mar. 10, the nonprofit American Public Transportation Assn. announced that Americans took 10.3 billion trips on public transportation in 2007, the highest level in 50 years and a 2.1% increase over the previous year.
Americans are buying fewer cars, but when they do go to the auto lot they're choosing more fuel-efficient models. Overall, U.S. light vehicle sales fell 6.3% in February compared with the same month last year, following a 4% decline in January. At the same time, sales for more fuel-efficient and environmentally friendly cars like hybrids and subcompact cars have risen sharply. Sales of the subcompact Honda (HMC) Fit were up 62% in February compared to a year ago and 88% so far in 2008; sales of the Toyota (TM) Yaris were up 64% from a year ago and 48% in 2008.
Gas guzzlers are getting slammed. General Motors' (GM) popular Silverado pickup truck saw a 25% decline in February sales from a year ago, and its Tahoe SUV was down 24% for the same period. Sales of light trucks have dropped 19% from a year ago. Still, consumers' decisions seem to be based on cost more than on conservation: Sales of the pricey Prius are at their lowest levels since January, 2007.
"There's a lot of uncertainty in the auto market," says Philip Reed, a consumer advice editor for the automotive Web site Edmunds.com. "People are either buying something small and cheap or nothing at all. They want fuel economy but only at a low price."
Corporate Commitment
With considerable fanfare, corporations have also pronounced their commitment to more efficient energy usage, saving money for themselves and their customers. From British Petroleum (BP) to General Electric (GE), various initiatives and advertising campaigns have grown out of the pressure to "go green." Wal-Mart Stores (WMT) has been especially visible on this front; it has improved the fuel efficiency of its trucking fleet, reduced the packaging on foods, and led the charge in selling more energy-efficient lightbulbs. In September, the retailer said it will start measuring how much energy is consumed to make and distribute some of its products (BusinessWeek.com, 9/24/07). A debate has developed over how effective such initiatives are at cutting costs and carbon emissions (BusinessWeek, 10/29/07).
The U.S. government has also taken some steps to promote energy efficiency and conservation. The likelihood of a federal tax on carbon emissions is rising, and some in Congress have called for higher taxes on oil and gas companies to fund investments in cleaner, more renewable energies. In 2007, Congress voted to increase Corporate Average Fuel Economy Standards to 35 mpg average fuel efficiency for fleets of passenger cars and light trucks. The increase was the first change since a 1975 law mandated 27.5 mpg. The Environmental Protection Agency's Energy Star program, which promotes energy-efficient products such as refrigerators and residential heating systems, has expanded significantly since it was initiated in 1992.
Experts agree that meaningful progress on conservation and energy efficiency will require a combination of private-sector initiatives and tough government policies that shape the behavior of consumers and businesses. Some analysts worry the efforts individuals, companies, and policymakers are making won't amount to a meaningful dent in oil consumption. For example, in its 2008 outlook report, the Energy Dept. projects that even with the increase in use of biofuels and higher vehicle efficiency standards, "petroleum products will still supply 88% of total transportation energy demand."
Over the Long Haul
That's why some analysts aren't convinced Americans are committed to using less oil and gasoline. In part, it's how you slice the data: So far in 2008, demand for gasoline is down just 0.5%, according to Energy Dept. statistics. "Demand is down a bit, but it's not a significant downward trend," says Joel Fingerman, principal of Chicago-based Oil Analytics, an energy consulting firm. "A base of demand will endure, because people need to go to work and drive the kids to soccer."
In other words, in the long run it will take a lot more to change Americans' energy consumption patterns. "I don't think we've even scratched the surface in terms of how much demand we could cut," says Peter Beutel, president of the energy risk management firm Cameron Hanover in New Canaan, Conn. "There are simple remedies in conservation and efficiency that we have yet to see leadership on."
Check out the BusinessWeek.com slide show to learn more about how Americans are coping with higher oil prices.
Before it's here, it's on the Bloomberg Terminal.
LEARN MORE