The Blogging Czar of Moscow
How American Andrew Paulson is building a growing Internet empire in Russia
Jason Bush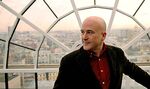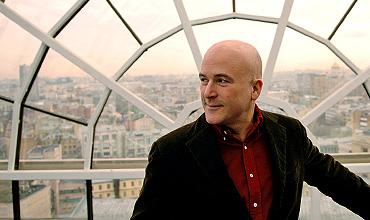 Andrew Paulson has a knack for spinning chance encounters with the rich and famous into business opportunities. In the late '80s the New Haven native carved out a career as a fashion photographer after rubbing elbows with designers and models at parties in Paris. In 1993, Paulson was invited to Moscow for a shindig put on by Russian baritone Dmitri Hvorostovsky, where he met the editor of a local business magazine. Shortly thereafter he moved to Moscow to run the monthly for its French publisher. Then, in 2005, Paulson ran into reclusive Russian banker Alexander Mamut at a Moscow dinner. The two got to talking over the meal, and soon Mamut agreed to bankroll an Internet venture Paulson was hoping to launch.
Together the pair founded a company called SUP-Fabrik with an eye toward assembling a network of online businesses. In December, SUP scored a coup when it bought LiveJournal, a blogging and social networking Web site owned by Six Apart, a San Francisco software developer—the largest-ever takeover of a U.S. Net outfit by a Russian company. Moscow media reports say SUP paid about $30 million for LiveJournal, although Paulson declines to disclose the figures.
Why the interest? LiveJournal is a bit player in the U.S., with about 3 million users there, compared with industry leader Blogger's 35 million. But in Russia it was the No. 4 Web site overall and tops in blogging, with 8 million unique visitors monthly. Today, the term "zhe-zhe" (short for "Zhivoy Zhurnal," or "LiveJournal" in Russian) is a synonym for blog. "The fourth-largest site in Russia belonged to a company in San Francisco that had done nothing to bring this level of prominence," says Paulson, 49. "They really had no idea how it got there."
Paulson discovered LiveJournal's Russian popularity in 2006. That October, he signed a licensing agreement to manage the site's Russian-language pages. Under Paulson and SUP, visitors in Russia jumped by 80% last year. This year, he predicts, they will climb an additional 60%. Paulson doesn't rule out more acquisitions, but he hopes to use LiveJournal to attract users to SUP's other ventures, such as sports site Championat.ru.
First, though, SUP's president will have to quell an uprising in Russia's blogosphere. The LiveJournal deal sparked outrage among many Russian users, who thought they smelled a Kremlin plot to silence debate in advance of presidential elections on Mar. 2. With LiveJournal headquartered in Moscow, bloggers say, it will be easier for the security services to keep tabs on political malcontents. "LiveJournal...is the only platform for free speech in Russia," so the Kremlin "had something to fear," a blogger who uses the handle "halph" wrote. But Paulson brushes aside such concerns. "Judge us by our actions," he says. Since SUP took over the Russian pages, "we've had no problems."
Paulson oversees his growing empire from a penthouse office with panoramic views in Moscow's Smolenskaya district. Stepping out of the elevator into the 15th-floor lobby, the first thing you see is an Andy Warhol print of a Campbell's soup can, a play on the company's name. (SUP, which stands for Single User Portal, is also the Russian word for "soup.") The son of a Johns Hopkins University literature professor, Paulson graduated from Yale with a degree in French literature in 1981. "Everybody started going to business school and law school chasing vast fortunes in various stock market ups and downs," he says disdainfully. That wasn't the life for Paulson, who instead escaped to Paris to write novels. (He was "far too shy" to publish them.) He paid the bills by returning to New York for three months a year to work 100-hour weeks as a typist at law firms.
After breaking into the fashion world, taking photos for the likes of Yves Saint Laurent and Paco Rabanne, in 1992 he founded an ad agency that he called Pourriture Noble, or Noble Rot. Then in 1994, after moving to Moscow to run Deloviye Ludi, Russia's first full-color business magazine, he launched business and entertainment publications of his own that all quickly failed. It wasn't until 1999 that he got the formula right with Afisha (Notice), a biweekly guide to Moscow's cultural life. The timing was perfect. Nightlife in Moscow was taking off as the country emerged from an economic crisis, and Afisha quickly became the best-selling magazine in Russia. Paulson sold Afisha in 2005 to Prof-Media, a publisher owned by metals magnate Vladimir Potanin.
With the proceeds, he decided to start some sort of online venture. He didn't know exactly what he wanted to do but saw that the Russian Internet was "growing at an incredible rate based on two things: broadband penetration and the possibility to make real money, a solid business." But why gobble up the rest of LiveJournal, as SUP did, including its U.S. portion? In part, Paulson was worried that Six Apart might sell LiveJournal. A new owner, he figured, could complicate the lucrative deal SUP had managing the site's Russian pages. But just as important, Paulson believed, SUP had a global perspective that would help it expand the site into other countries. "Silicon Valley," he says, "is ignoring the rest of the world."
Before it's here, it's on the Bloomberg Terminal.
LEARN MORE